Upper II's enchanting production
Thursday 4th May saw a spectacular baptism for our refurbished Hall. Upper II presented 'Alice, The Musical' to an appreciative audience of parents. This musical retelling of the classic tale, 'Alice in Wonderland' saw great acting, spectacular sets, magical music and eye-catching costumes bring this story to life. Earlier in the day Upper II had performed for the Preps and Juniors who had thoroughly enjoyed the play.
The energy and talent of our young actors shone through and, as one parent commented after the evening performance, 'It was amazing!'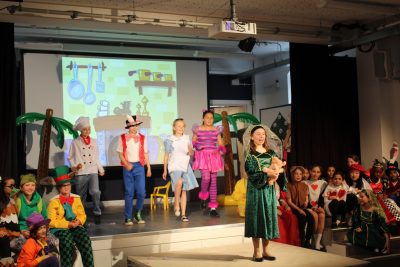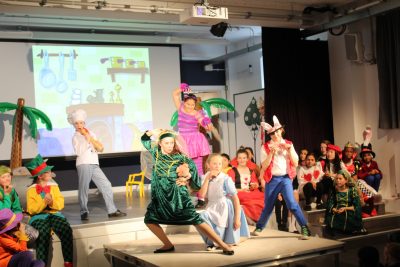 Congratulations to all those involved in 'Alice, The Musical'. The Drama Department, led by Ms Brown, produced a wonderful evening's entertainment showcasing the dramatic abilities of Upper II and the wonderful space afforded by our beautifully refurbished Hall.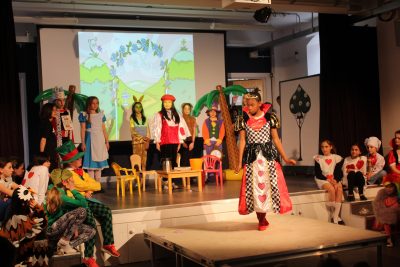 Categories:
Junior
Whole School