Mr Chappory and his fierce team of No Paper Police (of Form III alpha) ensured that No Paper Day on Tuesday 2nd May was tearrably successful!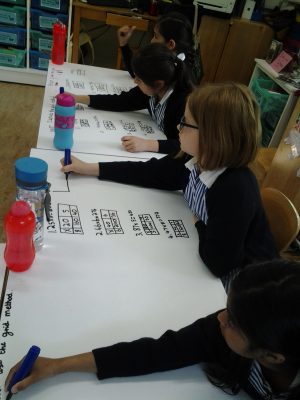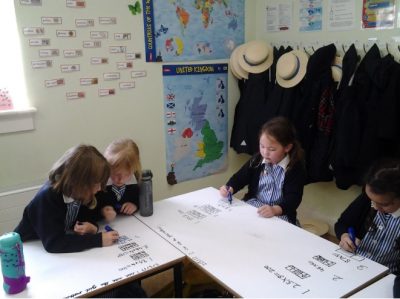 Lower I using the grid method
Sennen, Siya and Emily of Lower IV A, the No Paper Day party, created a powerpoint about the No Paper Day purpose and rules, which was circulated via email to St Augustine's Priory – there will be no posters, they stressed, as this would mean producing paper… To save paper! Below is what the girls put together for us:
Why are we doing this?
Even though paper is biodegradable, we still need to recycle it,
It is generally made from the pulp of trees which means to get to it you need to chop the tree down,
As a result of this habitat loss can occur,
No Paper Day is a result of trying to save rainforests – when we use less paper we save trees,
An average school wastes 45% of their paper,
A recent study has put forward a theory that deforestation is as important in causing climate change as all the carbon dioxide we emit.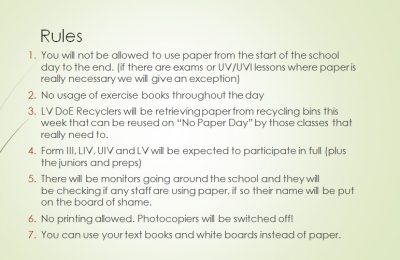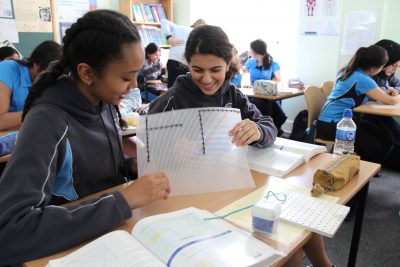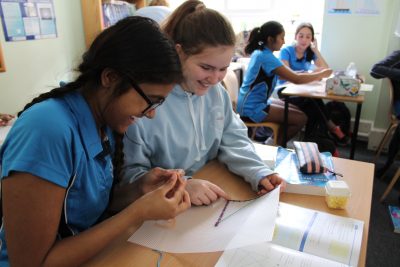 Lower V using stitches to find solutions
So how did our teachers at St Augustine's Priory plan their paperless lessons?
'Who needs paper when you have big white tables and pens?', Lower I asked Twitter innocently, with an accompanying photo of their use of the grid method to multiply 2 digit numbers (the tweet was followed later by a photo of clean tables, 'they cleaned up nicely with a bit of elbow grease').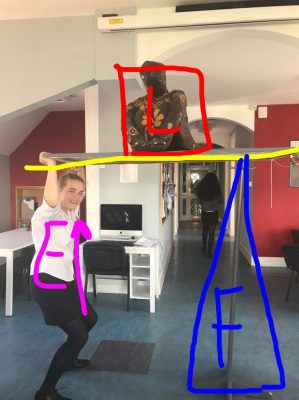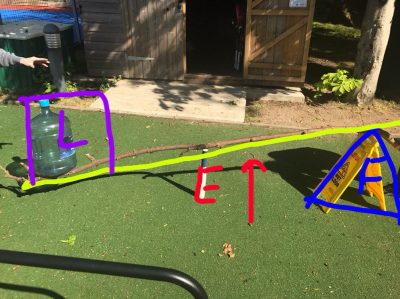 Priory 6 revision
Upper I enjoyed a place value Maths lesson in the playground using chalk, Lower II used playdough to work on their long multiplication, Lower V sewed simultaneous linear equations with Mrs Bennet and Priory 6 revised the classes of levers using their bodies as shapes! The Lower V Duke of Edinburgh's Award Recyclers rescued reusable paper from recycling bins for 'paper emergencies' and the Form III Paper Police patrolled the corridors in search of offenders, armed with a whiteboard to take down names. Perpetrators will be named and shamed tomorrow morning.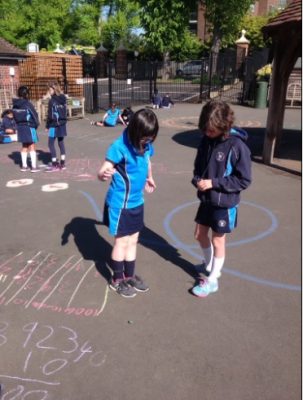 Upper I's Maths lesson
A tremendous effort by all this No Paper Day, and an appropriate lead up to the forthcoming 'Walk to School Week' and 'Healthy Eating Week'.
Categories:
Junior
Nursery
Prep
Senior
Sixth Form
Whole School