Bronze Training Weekend
On the weekend of 24th – 26th March our candidates for the Duke of Edinburgh's Bronze Award left St Augustine's Priory for their training weekend at Margaret Macmillan House near Meopham, Kent. Mr Salmon, one of the teachers accompanying the group, here tells his story…
'There were good times, there were bad times….
Friday on the M25 took ages so we had to put up tents, and cook, all in the dark. The group managed. There were some interesting menu ideas….
The weather was dry, but the night was cold and the 'How to Keep Warm at Night' advice was eagerly read.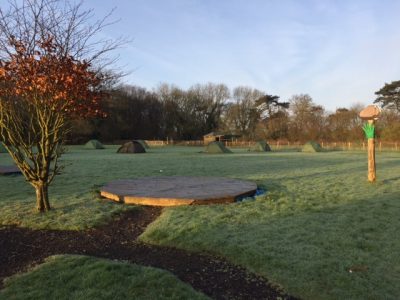 On Saturday the group learned about navigation [the top of the map is North, Never Eat Shredded Wheat, and the red needle points North], and campcraft [the key word is ADMIN apparently]. We then did a shortish walk on the lovely South Downs in super weather to practise using maps and compasses. In the evening the groups cooked some very original meals. They learned how to construct a route card and listened avidly to a practical talk on food; Calories, Weight, Morale and Convenience were the keys.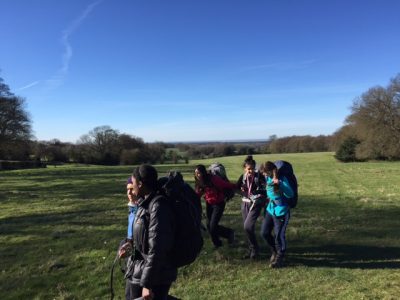 Saturday night was still cold, but the teams were better prepared, slept snug as a bug in a rug and we were woken up by the noisy birds as the clocks went forward. A short night. Interesting breakfasts; pancakes anyone? Then everything in packs and off they navigated on a 10km hike. The staff checked their navigation, rescued one group before they disappeared off the map, and surprised all the groups at check points. The weather was sunny and warm, the views were glorious, a little dog was very friendly and we all had a lovely day.
Back at camp, and now feeling that the Duke of Edinburgh Expedition was going to be no problem, we debriefed, cleaned up, packed up, and on to the bus.
The M25 was still slow, but we arrived back at school happy, fairly clean and looking forward to the Practice Expedition'.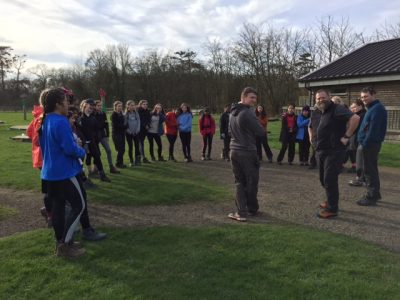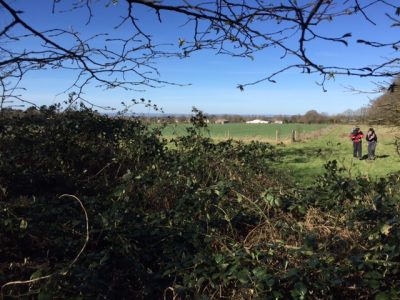 Categories:
Senior
Whole School