A Half Term adventure
Lucy Williams, Form IIIA, here writes about the exciting Half Term skiing trip to Bormio in Italy.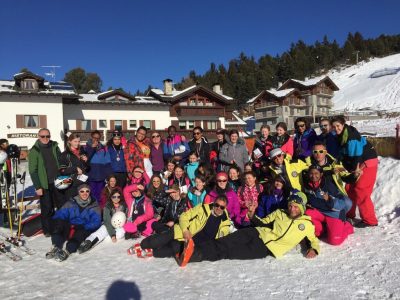 'There was great excitement as we lined up by passport control in Terminal 5, Heathrow Airport, at 5:15am on Friday 10th February. We took a plane to Milan and then had a four hour coach journey to our beautiful hotel in Bormio. Our hotel faced the Alps and it was wonderful to be able to look at the snowy mountains every morning. We didn't ski on the first day; instead we settled into our rooms and had a lovely dinner. We then had a "Breaking the Ice" activity. There were different stations such as "60 Second Life Story" and "Don't say it". These games helped us to get to know girls from different year groups better. We were all exhausted after our day of travelling so we went to bed early, excited about what was to happen the next day.
After breakfast on our first morning, we went to the ski shop to collect our skis, boots, helmets and poles. We were then sorted into our ski groups according to ability and went to meet our ski instructors. We had ski lessons for two hours each morning and afternoon and enjoyed fantastic food every lunchtime in a mountain restaurant. We all learnt so much and everyone has come back a much better skier than before (without any injuries!).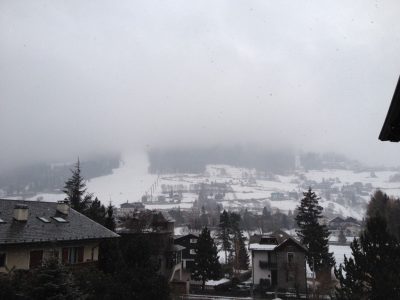 On our final day skiing, Mr Alejandro challenged us to a snowball fight. He chose four of us to join his team. It is unclear as to which team won, but Mr Alejandro was everyone's target!
During the evenings we enjoyed many activities. Some of the older girls had organised a pamper night and bin bag fashion. On another night, we enjoyed an outdoor disco which was great fun. On Sunday we attended Mass at SS Garvasio and Protasio; it was all in Italian but we felt so welcome – the priest even gave our school a public welcome to the congregation.
On the final day, we went to Milan en route to the airport for some shopping and lunch. We also visited the cathedral (Duomo di Milano) which is very beautiful. Sadly, it was then time to leave. Our flight home was enjoyable and everyone was pleased to see their parents in the arrivals hall after a fun, exciting but very tiring week.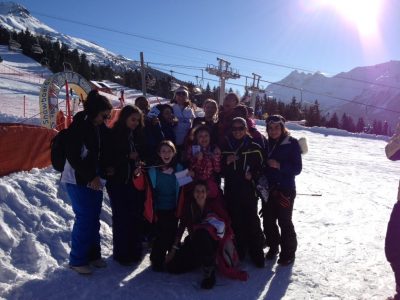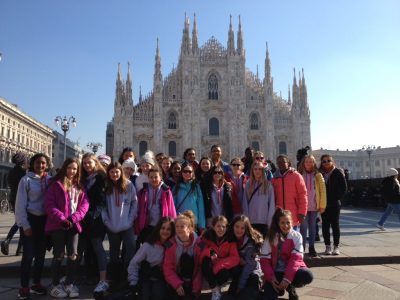 Thank you to Mr Alejandro, Mr Judson, Miss Keep and Mrs Sumpter for taking us away and for looking after us so well. We really appreciate it!'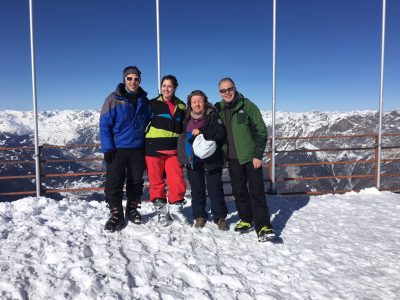 Thank you, Lucy, for such a lovely article. It is wonderful to see the various year groups enjoying themselves together.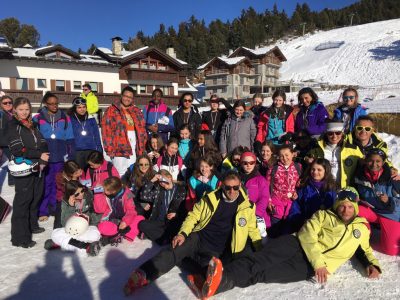 Categories:
Senior
Sixth Form
Whole School