A Christmas community
On Sunday 11th December a choir led by Mrs Cotton and Miss Johnson from St Augustine's Priory was delighted to perform at the Holy Family Church's Carol Concert together with the Iraqi Choir from the parish and the choir from the Holy Family Catholic Primary School. Fr Neil, Parish Priest at the Holy Family Church in West Acton, welcomed all to the concert and then everyone sang 'O Come, all ye faithful'. This was followed by Mrs Raffray, Headteacher of St Augustine's Priory, reading from the prophet Isaiah:
'The royal line of David is like a tree that has been cut down; but just as new branches sprout from a stump, so a new king will arise from among David's descendants…'
Under the musical direction of Mrs Cotton, the choir from St Augustine's Priory then sang the beautiful carol 'Hark! A herald voice is calling' and after this the Iraqi Choir sang a song in Aramaic from the Chaldean Liturgy, 'Holy is the Lord'.
Mr Thomas Doherty, Headteacher of Holy Family School, then read 'Christmas Truce' and this was followed by the Holy Family school choir singing 'Once in Royal David's City' followed by the Iraqi Choir singing 'The Angel Gabriel'.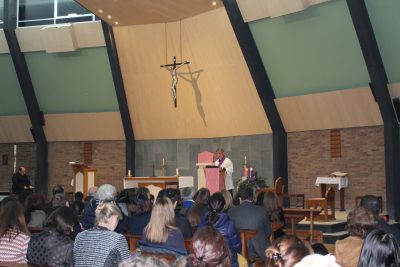 After this was a third reading followed by St Augustine's Priory singing 'Mary, did you know' and the Holy Family School singing 'Mary's Boy Child'. A lovely Polish lullaby followed this, 'Lulajze Jezuniu' and a final reading of the Nativity from St Luke's Gospel.
Fr Neil ended the evening with a Blessing and invited everyone to the parish hall for refreshments.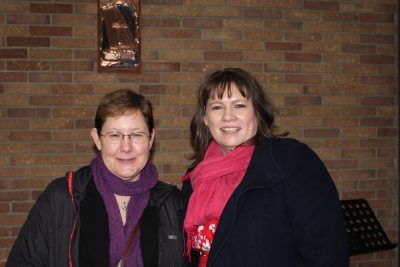 This was a wonderful way to celebrate Advent with one of our local parishes and their community and school and we would like to thank all at the Holy Family Church for inviting St Augustine's Priory to participate in this lovely occasion.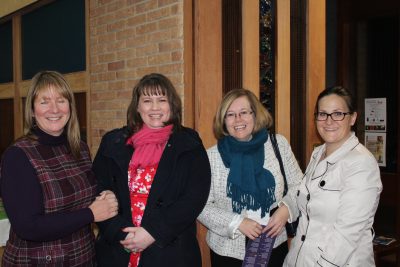 Categories:
Faith Life
Junior
Senior
Sixth Form
Whole School