Priory 6 Careers Speakers
We were so pleased to welcome Piera Cuttica, Head of Post Production at Manor Production Services and the most recent in our series of guest speakers, to the school last Thursday 1st December 2016. The following was sent to us by Piera Cuttica, summarizing her Careers Talk which she kindly presented to Upper V and Priory 6:
"Welcome to my Media Presentation, my name is Piera and I was brought up here in Ealing. Today I am going to touch on the world of Media and explain how I got from school to where I am today as Head of Post Production with a Production Company.
Media! It's a vast industry – from advertising to radio, to online content, cinema and broadcast television. My back ground is in Broadcast Television and so that's what I am going to discuss today.
The simplest way for me to break down this vast industry is to split it into three groups; Technical, Creative and Broadcast Management. There are many ways to reach your desired goal, so it is worth keeping your options open and to be willing to try new things. Jobs that you may come across in this area are often known as engineers – for example sound and lighting engineers. You would benefit from having studied and gained an engineering-based qualification in a related subject. There are many courses available in great locations around the country, and nowadays it is normal for men and women to attend these courses.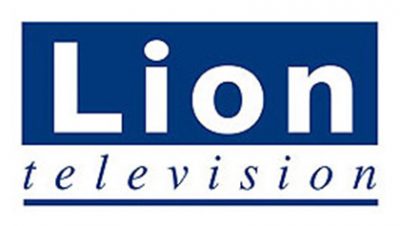 Salaries can range from £20,000 to £80,000 per year, based on your qualifications and industry experience. Alternatively, you can start from the bottom as a 'runner' on minimum wage and work your way up. The Production Creative Path is the area in Broadcast where you will find these jobs; the ones that develop an idea for TV and propose it to a channel such as ITV and Channel 4. Once the channel approves the concept, the production company is given a budget to make the programme. And it's at that point where people are employed for these types of roles.
Let's look at a couple:
The 'Production Runner' is bottom of the food chain. You'll be expected to make tea, print scripts and help wherever is required.
The 'Researcher' does exactly as the job title says. But this all depends on the type of programme – if it's a game show, it could be researching questions and answers. Or it could be researching locations for filming certain areas, or searching out contributors to be filmed.
The 'Edit Producer' sits in the edit suite alongside the editor – they compile the story together for what can be for several weeks
The ' Series Producer' is the one to approve and sign off their work
The Management path consists of jobs in both Production and Post Production. The Production team works with the Creative team. They organise the filming days, book cameras and freelance camera and sound operators, as well as book accommodation, travel and keep track of the budget and overall spending. The Production team generally is the glue that keeps the project on track.
Post Production is the last part of the programme making. Edit suites, Audio suites, voice over booths and Colour Grading suites are the services required by the production company to finish their programme. This is where I have spent most of my working career working my way up.
QUESTION: How many of you have picked up a video camera, or even filmed something on your phone and edited it? This is how I realised I had an interest for this industry. Before that I wanted to be a dance teacher, and before that a firefighter. You just have to ask Ms Hagerty as she's known me since I was eleven.
I went to Arts Educational Dance School, where I first picked up a video camera age 15. I spent the summer editing a short film my class directed and filmed. I chose to do a BTEC in Performing Arts in a college in Hammersmith. At times we could choose whether to perform or work back stage on the performances, and so I discovered Lighting Engineering and Stage Management. I spent a year working in a small fringe theatre company helping in stage management, painting sets and buying props.
I went to University and studied Drama, Theatre and TV studies at King Alfred's College. However, I struggled with the course due to my dyslexia, and decided that I would be better suited to on-the-job learning. When I returned home I made a CV and sent it out to Post Production Companies, which was when I got my first job in television as a Studio Runner.
The job entailed many things, from making tea, coffee and breakfast for the edit suites to the more fun jobs such as helping on set of Light Lunch where I got to meet Celebrities on a daily basis. After a year I was promoted out of the kitchen to the Technical Team, which meant no more tea making but instead learning how to assist the editors in the suites.
A year after that I decided it was a good time to travel the world – which I thoroughly recommend you do – and on my return I got a job at a large production company, Lion Television. It was then I realised editing wasn't for me, but that I had a natural flare for dealing with tricky clients and managing their expectations. I was around 27 years old when I began to know what I wanted and what my strengths were. And so my career took off and I have climbed the ladder working in four other Post Production companies over the years. I am now 40, I have two children, taken my maternity year off for each child and now manage a team of ten staff and run my own department.
Finally, here are some of my top tips.
Get your hands of a small HD camera. Radio clip mics are really useful if wanting to record dialogue.
Get filming!! Anything, it really doesn't matter. A friend's party, a school production, family holidays or even just have a laugh and make a music video. Weddings are a great one; I've filmed and edited many peoples' wedding videos over the years.
There are also some great editing software packages you can buy online for laptops. They cost anything from £30 per month to £300.00 per year.
Lastly, you don't have to take a media degree to get into this industry. In fact if you are talented and enjoy studying Science, History, Geography Maths etc, stick with it and get the knowledge. How do you think TV programmes are made on these topics? They need people like you!!!'
Categories:
Senior
Sixth Form
Whole School