We recently had the pleasure of hosting two makeup artists, trained at the world-famous Delamar Academy in Ealing Film Studios, to help out for the duration of a photography shoot for our next school prospectus. Tarah and Vicky arrived at 7 30 am each morning, smiling and animated, to ensure that Mrs Raffray and anybody scheduled to be photographed was ready to be shot under the appropriate lighting. The two were also available for anybody who wanted to visit in their free time for a bit of fun and conversed passionately with us about the makeup industry, the history of makeup, and when they made the decision to train as makeup artists where there are opportunities to work in theatre, film, television and fashion.
Vicky and Tarah told us that they experience prejudice from people who assume that they left their 9-5 office jobs for 'something easier'. Educated at local girls' schools, Vicky was a Customer Service Manager and Tarah in Sales and Recruitment before they started their course at Delamar Academy and had to save for over 2 years to afford the 16 week course. They assure people that an easier life is not what they have signed up for – being available for long hours and buying their makeup kits out of their own pockets is far from stress-free, but is the price they pay to follow their passion.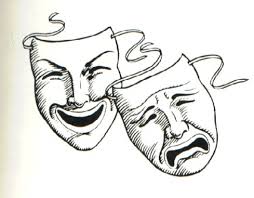 They spoke avidly about the unhealthy attitude towards body image social media causes and told us to our surprise that most images on Instagram have been photoshopped – holding people to unachievably high standards. The harmful message that people look the way that they appear on social media naturally creates unrealistic expectations for those who follow them.
Vicky and Tarah are freelancers who admire makeup artists who focus on emphasising natural beauty, artists such as Bobbi Brown, who says "I've always been inspired by women's natural beauty. From my early days as a freelancer I used makeup to enhance what was real — I wanted skin to look like skin, lips to look like lips and cheeks to look like they were naturally flushed". They enthused about François Nars, whose philosophy towards makeup was to use makeup to explore the depths and nuances of individual character, and even touched on the way in which Blitz-era women are remembered with rolled hair, red lipstick and who painted their legs to resemble the stockings which were not available in war ravaged Britain.
It is not just the cosmetic aspect of makeup that people learn about when they study at Delamar Academy at Ealing Studios. Vicky and Tarah talked us through learning about soft and hard lighting, what works in front of a camera and how to interact with people who might be nervous about a performance. When working on film or television sets, makeup artists need to understand a client's role and character, and what needs to come across from their appearance. It was really enjoyable to have such interesting guests and to learn that makeup artists appreciate the importance of developing a healthy attitude towards makeup and passing on that message.
Categories:
Senior
Sixth Form
Whole School