Senior School Poster Competition
The European Day of Languages falls on 26th September each year. One of the main messages of the day is that language skills are not only a necessity but also a right for everyone. In assembly on Monday 26th September, Lower IVA talked to us about the importance of diversifying the range of languages we speak, explaining that linguistic diversity is a tool for achieving greater intercultural understanding. They told us that the European Day of Languages looks to preserve the rich linguistic and cultural diversity of Europe, and to encourage lifelong language learning in and out of school.
At St Augustine's Priory we teach French, Mandarin, Russian and Spanish. The girls can visit the Language Surgery on Thursdays and on Fridays there are French Conversation lessons for GCSE students. The school recently became part of the Bilingual Hub Project with Petite École D'Ealing, a local French School. This will be a great opportunity for the girls to learn about French language and culture, and to be exposed to fluent French conversation so that they can become bilingual by 'immersion'.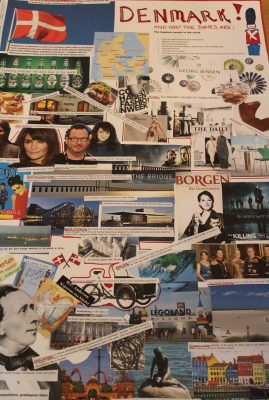 In the lead up to the European Day of Languages, Lower IVA's Form Tutor, Mr Alejandro, invited the girls to participate in a poster competition for which they could research a country and create a placard displaying the remarkable things they had learnt. Below are some photos of the winners, announced in assembly on Monday 26th September and some reflections they had on the competition.
"I had great fun creating the Malta Poster. I love making posters so when we had the opportunity to make a poster for a competition I really wanted to do it for fun. At first I hardly knew anything about Malta although I had heard about it before. I love animals so I wanted to add something about the wildlife in Malta to the poster. I learnt about the different kinds of animals that you can see in Malta and even about Malta during the Second World War. It was lots of fun." Lily Rai, Winner, Form III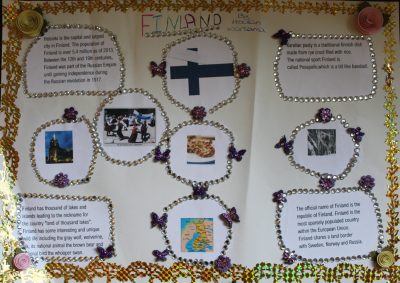 "I learned that Finland has amazing animals such as gray wolves and wolverines. The people wear traditional clothes such as a red and white dress for the ladies and a red and white suit for the men. They eat a food which has rice in the crust. They have a sport, Pesäpallo, which is a type of baseball." Hodan Warsama, Winner, Form III
"My poster for the European Day of Languages was based on Bulgaria. I chose Bulgaria because I lived in Sofia for 5 years giving me some cultural knowledge on which to base my poster. It brought back happy memories of eating Banitsa (cheese pastry) after long hikes on Vitosha Mountain and drinking hot chocolate after skiing in Bansko. However, I did have to do a little more research and discovered more interesting facts about the once Soviet country." Mia Tobin, Winner, Lower IV
Categories:
Senior
Whole School