Pupils, parents, neighbours and staff, tarry together and much merriment hath.
The jovial atmosphere of St Augustine's Priory was palpable on Saturday last, when the preparation of pupils, staff and our dedicated Parents' Committee came to fruition.
WARNING: This blog contains frivolous use of superlatives and far too much Tudor phrasing.
Once the stalls were set and wares proudly on display, the festivities began.
What joyful gaiety awaits us oh stewards of St Augustine's Priory?! (we heard our fellow men and women cry)…
Indeed the answer lay in waiting o'er yonder Meadow. As the plays commenced, young performers took sure footing on the Open Stage, confident that verily hast the audience witnessed naught until that very moment. As "friends, Romans, countrymen", harkened to the players' tune, dissemble ensued for their good humour.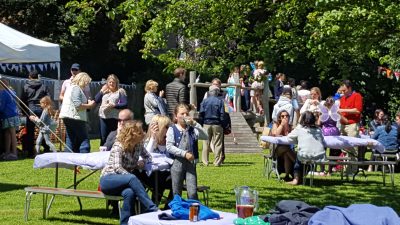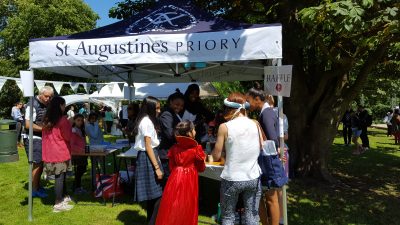 Between tales regaled by Shakespearean expert pupils – including A Midsummer Night's Dream, Macbeth, Much Ado About Nothing and The Taming Of The Shrew – guests became quaffers, betters and archers (not necessarily in that order). Uproarious applause greeted girls from Lower IV A, Form III A, Lower IV Alpha and Form III Alpha for their respective performances.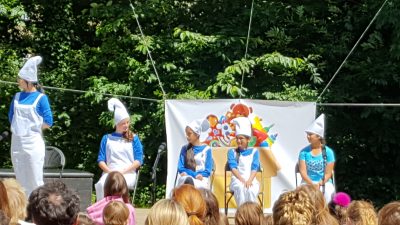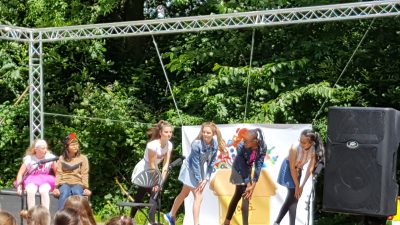 Startlingly good playlets were there attended, beginning with a Fairy Prologue by Upper II. For the reward of their spectators, pupils flung caution to yonder winds, dressed not in traditional attire, but in that garb commonly donned by favourite fictional characters and superheroes. By my troth!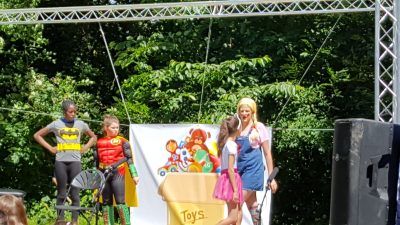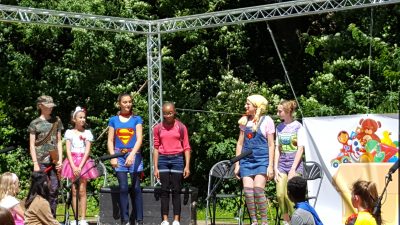 Between inflatables, barbers, cakes, potions, crown making, smoothies, archery, sweetie stalls and BBQ, punters found their favour in one way or another. Between vats of Pimms, those of shrewd mind kept hydrated with Lizaberry Smoothies, crafted by our own Lower IV students and winners of the recent 'Insight Into Industry' competition.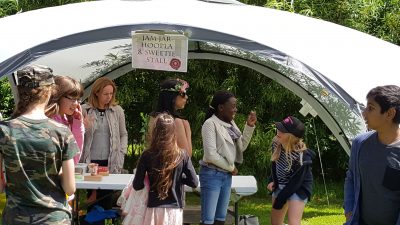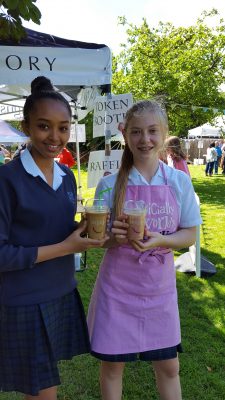 The ceremony, however, did not cease on the stroke of that next hour. Levels of frivolity diminished as events neared the weighty matter of the Fancy Dress Parade. Once Ms King had gaily punctured the ground around the archery target, she ventured to the stage, where, with building anticipation, she welcomed the many contestants resplendent in their beauteous raiment.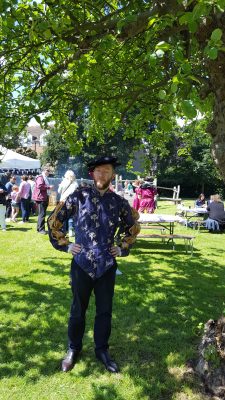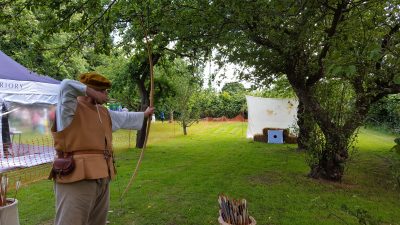 Her Majesty Queen Elizabeth (the first of that name – or the spitting image thereof), graced us with her presence to announce our champions. A quadruplet of little girls won best prize for minors' garb, while Mr Ferguson – who incidentally reminded The Queen of her father, King Henry VIII – claimed the grown-up title.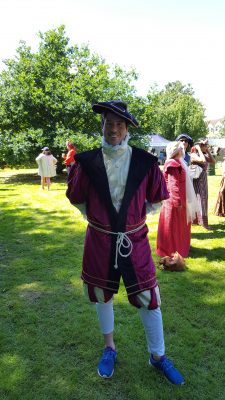 As results of the raffle were harkened by friend and sponsor, Mr Derek Grimshaw of Grimshaw & Co Estate Agents, final cause he did provide for the ensuing (as appropriate) tragical or mirthful behaviour.
So what sayest thou to such a fair and gleeful crowd? We thank thee and thy relations for joining us on this auspicious occasion, our wondrous Parents' Committee Elizabethan Extravaganza. See thee anon…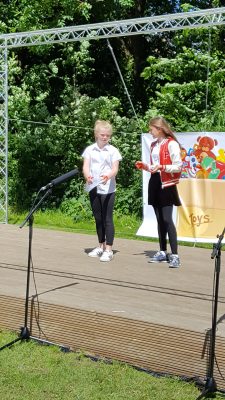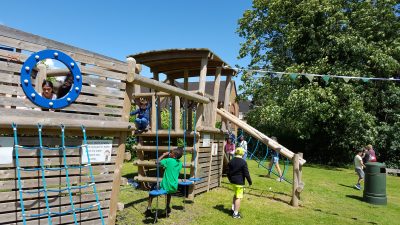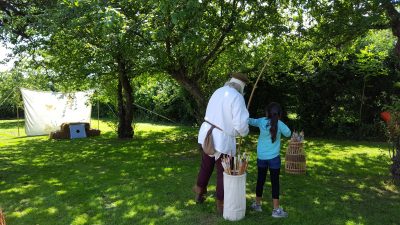 Contributor: TFarmer
Categories:
Junior
News Flash
Senior
Sixth Form
Whole School