Artists, players, poets and musicians showcase students' talents and ambitions.
St Augustine's Priory opened its doors and grounds to the Ealing community for our annual Summer Arts Evening on Tuesday 28th June 2016. Hundreds of parents, neighbours and supporters joined us for this explosion of artistic talent, contributing to our biggest Summer Arts Evening yet.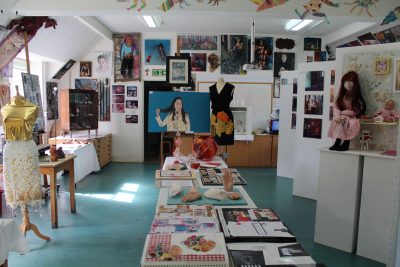 GCSE and A Level Art work was displayed around the school for guests to view and discuss at their leisure. From installations to photography, paintings to life drawings, the variety on display offers something of interest for everyone. By including work from across the age range, guests were able to see the significant developments in technical skill as students progress, as well as providing younger pupils with an opportunity to see that to which they can aspire.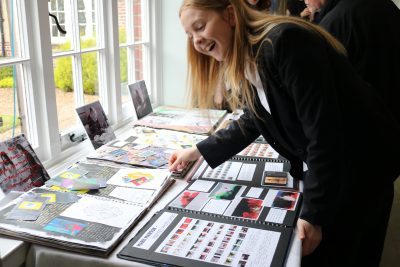 The exhibition of artwork was complemented by live performances of Music, Drama and Poetry, all of which added depth to the festive atmosphere, as well as showcasing the talent and hard work of girls studying other subjects within 'the arts'. So much excitement surrounded this year's event that we even welcomed a camera crew and journalist from Chiswick Buzz (chiswickbuzz.net), who filmed much of the exhibition as well as interviewing Mrs Raffray, Ms Eng, Head Girl Erin Costello, Art Prefect Genevieve Charlesworth and guest speaker Emma-Kate Matthews.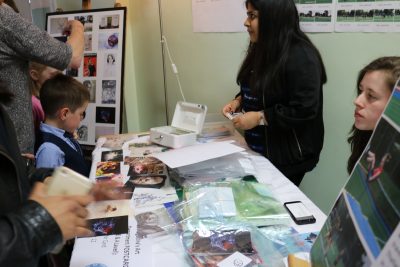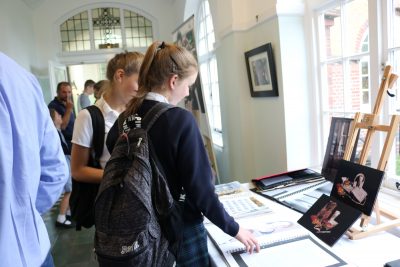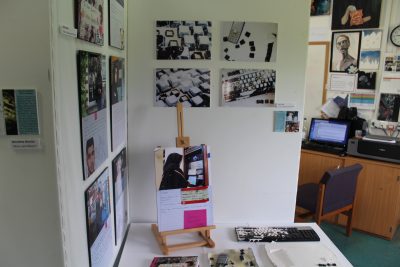 Our guest of honour, Emma-Kate Matthews is an architect, artist, musician and teacher who has recently exhibited at the Royal Academy. Miss Matthews gave an eloquent speech about her experiences of the creative industries, providing inspiration to our pupils and a tangible example of the exciting prospects that await girls with the determination to pursue their dreams.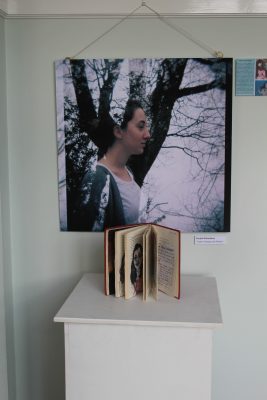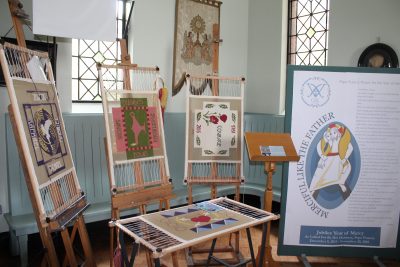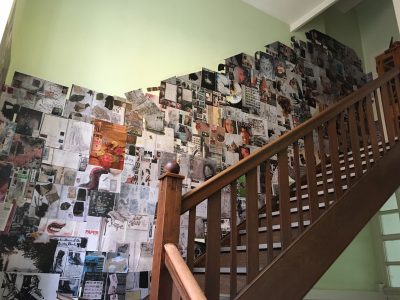 Highlights of the evening included the speeches and prize-giving ceremony in the school's Chapel. Ms Eng, Head of Art, introduced the proceedings which celebrated the achievements of our girls, identifying the resilience and courage demonstrated by pupils. Ms Eng, Mrs Mackay and Mrs Wright of the Art Department presented prizes to pupils in several categories. Pupils who received particular recognition include:
Junior Art Prize – Lily Rai
Key Stage III Art Prize – Elizabeth Higham
Junior School Contribution – Elyssia Millis
GCSE Prize for achievement and progress – Mariyan Marri
A Level Prize for Progress in Art and Photography – Rachel Richardson
A Level Prize for Achievement in Art and Photography – Ambreen Siddique-Islam
Senior School Contribution – Sophie Routledge
Outgoing prefects were then thanked for their support of the Art Department and for being a great example to their younger peers. Sophie, Jeeba and Aneae received gift vouchers, kindly donated by our friends at Pitshanger Bookshop of Pitshanger Lane, Ealing. New prefects were also introduced and welcomed to their roles: Genevieve (Art Prefect), Anna (Photography Prefect) and Sophie (Creative Industries Prefect).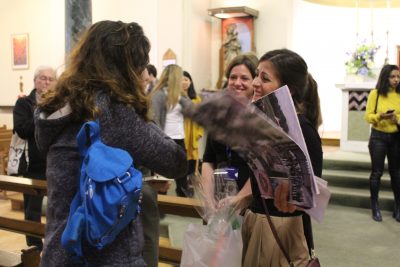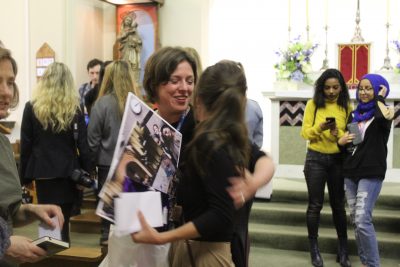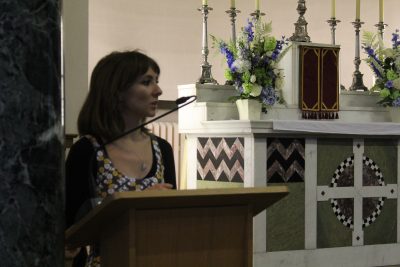 Once our guests had enjoyed the celebration of students' work and satisfied their rumbling tummies with the delicious curry on sale from our friends, The Indians Next Door, Ms Eng drew the evening to a close with a moving speech, thanking and saying farewell to a cherished member of the St Augustine's Priory community, Ms McTaggart. This is what Ms Eng had to say…
"We were speaking about bravery and there is one last person to thank, and to say goodbye to. You will all likely have read Ms McTaggart's heartfelt letter by now, and know that after three years as Head of Art, she has decided with much sadness to leave St Augustine's Priory to focus on her son Luka who suffers from cardiomyopathy, a serious heart condition.
"Ms McTaggart was a force of nature the moment she arrived. In the two years before she went on maternity leave she introduced A Level Photography, extended the enrichment programme and created the Art Department's website, Pinterest and Twitter accounts to support exam students. Many new pieces of equipment were introduced under her leadership, including printmaking facilities and studio lighting equipment. The Summer Arts Evening evolved from an Art exhibition to the all-encompassing celebration of arts we enjoy today.
"Ms McTaggart has rigorously high standards, is driven and hands-on. She was on occasion overzealous to the point where, 8 months pregnant, we had to stop her sawing wood and climbing up ladders. All of this is just anecdotal evidence of her dedication and passion for arts education. She gave her heart and soul to the department, leaving behind creativity and enthusiasm without barriers or hierarchy.
"Ms McTaggart is loved by students and staff alike, once aptly summed up in a student card that said "Thank you, without you I would still be drawing grapes." By "grapes", the student meant traditional still-life, and that Ms McTaggart brought contemporary Art and our studio environment to St Augustine's Priory. She and Miss Grundon pioneered a collaborative art practice that is our legacy today, full of enriched dialogue. I hope that students are lucky enough to have her as a teacher again in the future and experience her inspirational teaching.
"I only worked with Ms McTaggart for a term, but during that time I learned so many things that prepared me to lead the Art Department today and made a true friend. The outpouring of support and prayers for her is testament to her caring and nurturing role in so many students' lives and her strong friendship with so many staff. We will miss you so much Ms McTaggart and will continue to hope and pray for you and for Luka's health and happiness. You have made a remarkable difference. Good luck and come back to see us soon!"
Categories:
Junior
News Flash
Senior
Sixth Form
Whole School