Supporting fathers' engagement in children's learning
Miss Slight, Lead Practitioner of Pre-Preps, here tells us about a very important initiative run by our EYFS practitioners every year, which is becoming increasingly popular thanks to the efforts of forward-thinking institutions such as the Fatherhood Institute.
"We asked the fathers to bring in their favourite story. Some brought in their child's favourite and others chose one from Nursery. The children loved having the fathers read the stories and at the end we asked questions and talked about our favourite page or character."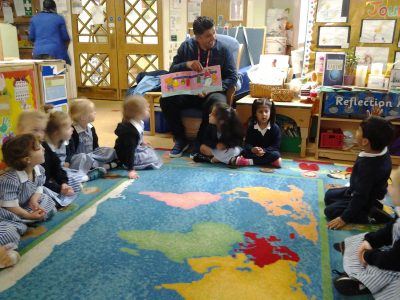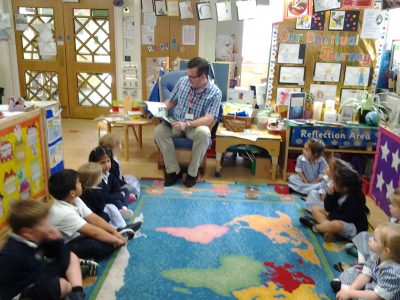 Miss Keane, Head of Preps & Pre-Preps, added "Activities such as these really help to enrich children's vocabulary, love of books and literature and story-telling skills. It also provides fathers with an opportunity to become involved in their children's learning within the school setting."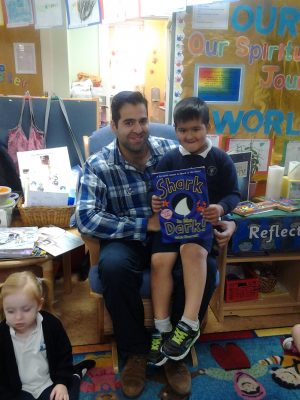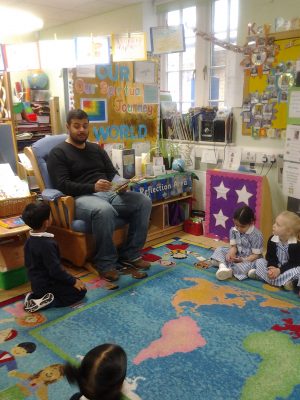 We would like to say thank you to Mr Amos, Mr Collins, Mr Khan, Mr Gupta, Mr Anwar, Mr Jorgensen, Mr Chana and to Mr McKenna and Mr Murphy who will read next week.
If you didn't get an opportunity to come in and read to the children, maybe you could share a special story with your child at home.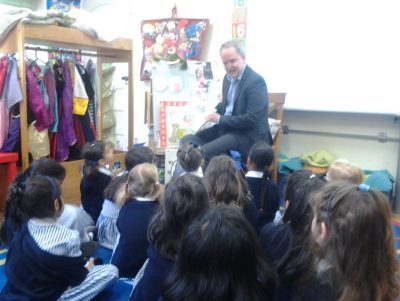 Research shows that reading a book to a child every day improves cognition and educational outcomes. So a bedtime story serves many functions not only as a lovely wind down and relational activity.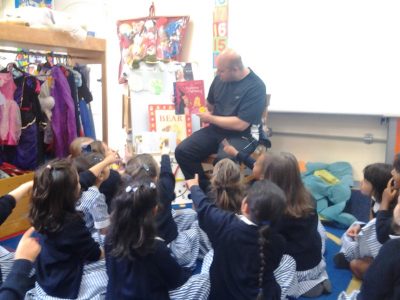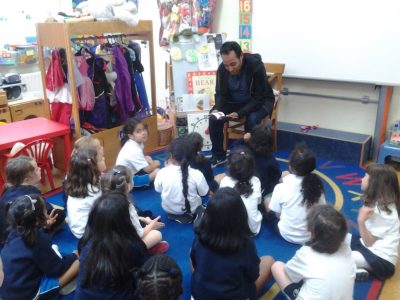 Miss Slight concludes "The fathers did such a terrific job they were awarded a sticker each from the children! We hope to see them again soon!"
Contributor: TFarmer
Categories:
News Flash
Nursery
Prep
Whole School