"Polo mints and self-belief"
Lucy Jacks of Lower VA has contributed this report on a recent study skills workshop, organised by Miss Hales for our Lower V pupils.
On Wednesday 18th May 2016, a speaker from 'Maximize Your Potential' visited St Augustine's Priory to talk to Lower V about key revision tips, exam techniques and achieving our best academically, in preparation for our forthcoming GCSE exams in 2017.
One thing that I found particularly interesting was an exam tip that consisted of nothing but a polo mint; when the exam begins you put the polo in your mouth and look through the exam paper, analysing the questions and highlighting key words while the polo dissolves. By the time the polo has completely dissolved, you should be ready to begin the paper.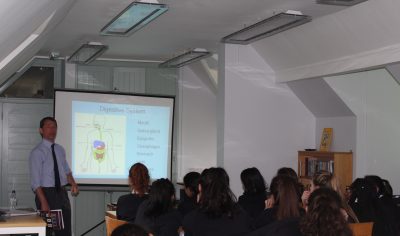 I learned ways in which I can achieve the best possible results, the most effective methods of revision, as well as techniques that I can use in the future, such as which subjects to explore for university. The study skills session has made me feel more confident in advance of my exams as I have learned better ways to work both before and during the exam. Finally, the study skills session told us to believe in ourselves and that we can achieve whatever we want to, if we work hard enough.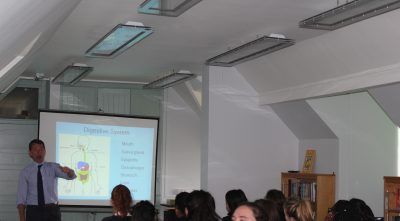 Categories:
Senior
Whole School