Augustinians cast in Regent's Park Open Air Theatre production
"A story of love, loss, loyalty and of living for the moment." That sounds like a tall order. Love, an emotion one would expect to be encouraged in a Catholic school; Loss, an inevitable experience that requires a balance of anguish and optimism impossible at any age; loyalty, a value none of us may underestimate; living for the moment, well, that just makes good sense.
With such a complex medley of themes, one might expect a theatre with the prestige of Regent's Park to source artistes with maturity, grace and poise. Well they have done, but perhaps in a form you wouldn't expect – pupils of St Augustine's Priory.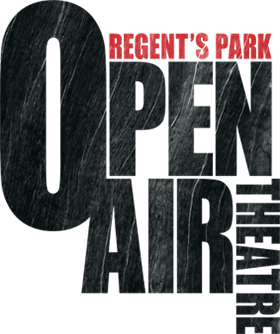 In the understated style with which our Drama department has become synonymous, our Head of Drama, Ms Brown, oversaw the casting of our girls in this the largest-scale production ever to be presented by the Open Air Theatre, 'Running Wild'.
Ms Brown comments: "The girls rose to the challenge of auditioning for a massive new show in the extraordinary Regent's Park Open Air Theatre: their drive, talent and effort brought them success. I am sure they will learn a lot, not only about staging a play and working in the industry, but, more importantly, through the ensemble process they will discover aspects of themselves less forthcoming in other circumstances. This promises to be a unique experience and I hope they enjoy every minute."
Nell Dobson of Upper IV, one of our pupils cast in the production adds: "Rehearsals are inspiring because although a serious business, they are creatively focused. As well as the opportunity to work with professional actors, we have developed our physical skills, learning how to perform body lifts and working with amazing puppets made by the company responsible for the puppetry in the acclaimed 'War Horse'. I particularly enjoy recreating the tsunami using stylised performance techniques and our voices to create atmospheres. It is a very exciting production and I'm really looking forward to the shows."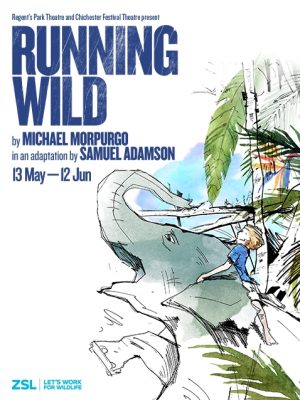 To support our aspiring artistes and enjoy what promises to be an experience rife with emotion visit http://openairtheatre.com/production/running-wild and book your tickets today.
St Augustine's Priory pupils will perform in the 'Running Wild' chorus during the following production times:
Sunday 22nd May – 2:15pm and 7:45pm
Thursday 26th May – 7:45pm
Friday 27th May – 7:45pm
Saturday 28th May – 2:15pm and 7:45pm
Tuesday 31st May – 7:45pm
Wednesday 1st June – 2:15pm and 7:45pm
Sunday 5th June – 2:15pm and 7:45pm
Tuesday 7th June – 7:45pm
Wednesday 8th June – 2:15pm and 7:45pm
Saturday 11th June – 2:15pm and 7:45pm
Contributor: TFarmer
Categories:
News Flash
Senior
Whole School