Experimental horticulture
Miss Varrow, Science Department, informs us of the incredible news concerning space and St Augustine's Priory:
'I am very excited to announce the Biology department of St Augustine's Priory will be taking part in an experiment run by the UK space Agency. After Easter we will be receiving seeds that have been to space!
Two kilograms of rocket seeds were sent from Florida to the International Space Station as a part of British ESA astronaut Tim Peake's six month Principia Mission. After spending six months on board, the seeds will be sent back to Earth and will land in the Pacific Ocean in spring 2016. They will then travel to the UK, where they will be packaged with other identical seeds that have stayed on Earth. Nobody will know which seeds have been to space and which have not! Our school, along with many other around the UK, will receive 2 packets of 100 seeds to grow and compare. The results gathered will input into a National online database to allow comparison with the results gathered from other schools.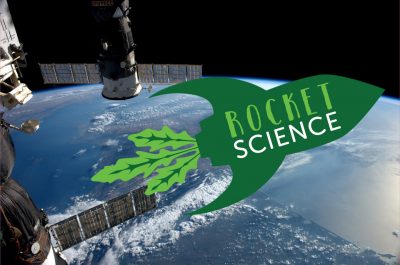 We, as a school, are very fortunate to be able to take part in such an exciting experiment. It will give us a chance to learn how science in space contributes to our knowledge of life on Earth. It will also allow us to discover whether we can sustain human life in space through production of our own food. Not only will the girls be able to develop their statistical skills, but also will be able to explore the potential of future careers in STEM and Horticulture.'
Categories:
Junior
Nursery
Prep
Senior
Sixth Form
Whole School