Astronomy Observation Evenings
Astronomy has been available to study at St Augustine's Priory for several years and is a popular choice at GCSE. Situated at the top of Hanger Hill, with our wonderful grounds and big sky, we are ideally placed for star gazing! Here, Miss Hayden, Head of Physics and teacher of Astronomy, tells us about our observation evenings:
'As part of the Astronomy curriculum, every year observation evenings are scheduled in order to give the students a chance to develop their observation skills, their ability to use instruments such as star charts and binoculars and to have a moment to truly appreciate the night sky and what can be seen even in our light-polluted London sky. Every year without fail, there is poor weather and seeing conditions on over 50% of the nights scheduled, and this year was no exception.
Orion's Nebula
In an attempt to escape the bad weather that we experienced last Christmas, I decided to hold the observations during February, praying to Saint Dominic that the spring weather would prove fruitful. We were in luck and on Tuesday 9th February the Lower V and Upper V astronomers and I gathered in the grounds at the back of the school under a beautifully clear, dark sky, full of stars.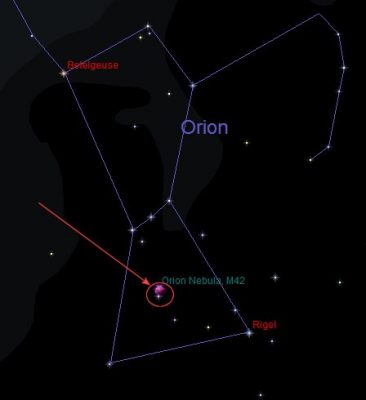 The girls put the binoculars to good use, observing stars (Rigel, Sirius, and Polaris), constellations (Orion, Cassiopeia and Ursa Major), and some Messier objects (Orion's Nebula, the Andromeda Galaxy). The girls were very successful in using Orion's Belt to locate Sirius and Aldebaran, which led them to the constellation Taurus and the Great Square of Pegasus to find M31. As the Moon was absent the stars were much easier to focus on and see and the binoculars provided a brilliant level of detail to our observations.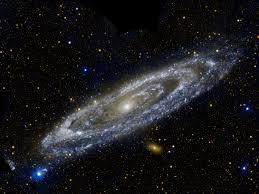 The Andromeda Galaxy
All in all, it was an incredibly successful observation evening, with the students gaining valuable experience to further their understanding of Astronomy.'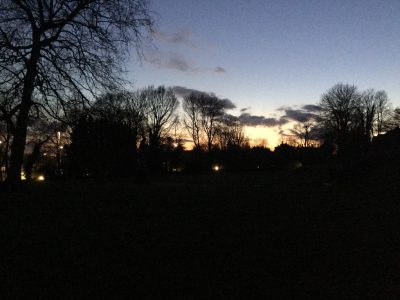 Categories:
Senior
Whole School