'Codes of Conduct' available now!
Simply because National Poetry Day is over for another year does not mean that poetry has taken a back seat at St Augustine's Priory. Mr Neil Elder, member of the English Department, has this week published his first collection of poetry, 'Codes of Conduct', published by Cinnamon Press.
The collection falls into two parts: firstly, a sequence focussing on life in a commercial organisation, centred around the character of office worker, Henderson, and the second part of the book concentrates on poems encompassing a wider interpretation of codes of conduct.
One of Neil Elder's colleagues said, 'These poems are absolutely wonderful, witty and an annihilation of the corporate world'.
A fellow member of the English Department added, 'He executes the poems with great sensitivity, bringing to mind a modern day Willy Loman (character in Arthur Miller's 'Death of a Salesman')'.
Katarina Krneta, Upper VI, commented, 'This collection is simply fantastic' and Alexia Kirov and Shivali Sharma, also Upper VI, said 'Mr Elder's teaching, like his poetry, is inspiring'.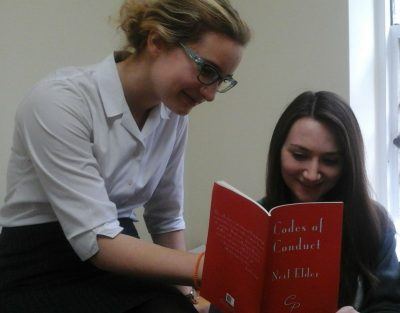 There is a limited stock available of 'Codes of Conduct' at the introductory price of £4.00. When this stock has been exhausted the price will rise to £4.99.
If you would like to purchase a copy of 'Codes of Conduct', copies are available from Mr Elder, English Department. NElder@saintaugustinespriory.org
This is an entertaining and stimulating volume of poetry – we heartily recommend it!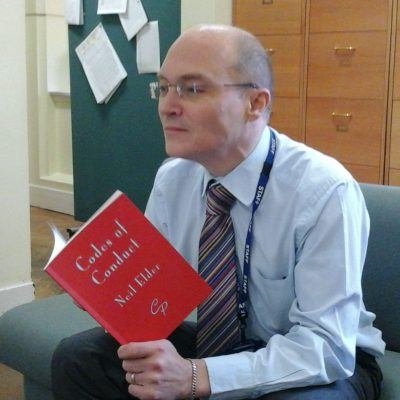 Categories:
Whole School