Introduction
Welcome to Priory Sixth. The Sixth Form at St Augustine's Priory is, put simply, entirely unique.  We are, above all, a community which delights in nurturing each of our girls: we recognise their individual talents, interest and personalities and provide personalised pathways and opportunities to meet their differing goals and aspirations.  Our sixth formers are inspirational, innovative and intellectually curious young women.  Above all, our girls are ambitious, not just for themselves, but for our community, for our society and for the world around them.  They recognise the power of their voices and their actions, and they lead from the front.  In Priory Sixth, our girls experience academic excellence combined with a curriculum designed to equip them with essential skills and values to prepare them for life beyond school. 
At Priory Sixth, our students believe in;
Ambition

Community

Using their voice 

Making a difference
They are here for a reason
We are enormously proud of the perspicacious, dynamic and compassionate young women that progress from our sixth form to the many of the world's leaving universities and careers.
Super-curricular Activities
EPQ

Early Applicants

Oxford and Cambridge Universities

Medicine

Veterinary Medicine

Dentistry

"Preparing Your Future" Programme

PSHE

Financial Literacy

Functional Computing

Study Skills

Personalised Careers Advice and Guidance 

Wider Reading Presentations

Weekly Outside Speaker Slot

Personalised UCAS Advice and Guidance including Higher Education Week

General RS
Co-curricular
| | |
| --- | --- |
| Eden Fitness | Priory Sixth Leadership Opportunities |
| Gold Duke of Edinburgh | Priory Purpose |
| Debate | Netball |
| Orchestra | Swimming |
| Choir | Elite Athletes Programme |
| Theatre Production | Priory Sixth Events |
| Stubbers' Residential Trip | Life Drawing |
| Astronomy | Yoga / Zumba |
We are delighted that our girls have accepted offers from Oxford, Cambridge and Imperial College for 2020 entry along with many other world-class universities.
A Level Results 2020
St Augustine's Priory pupils enjoyed exceptional 2020 A Level results with consistency in A* grades. 72% of grades (A Level & EPQ) were A*/A, 92% were A*/A/B and 97% of grades were A* to C. 100% of our Further Maths AS students achieved the top grade, A.  100% of EPQ grades were A*/A along with a variety of subjects, including Biology, Physics, Economics, French, German, Geography, Classical Civilisation, Classical Greek, Economics, Fine Art, Spanish and Russian.
Girls are now going on to the most prestigious universities in the world.  Among them, one of our girls is going to Oxford to study English and French, another going to Cambridge to study Modern and Medieval Languages while another is going to Imperial College to study Medicine with two others studying Medicine at Liverpool and Plymouth.  Queen Mary, University of London will welcome one of our girls to study Dentistry while another will study English at the University of Bristol and another will study English Literature at Durham University.  Cardiff University will meanwhile see another girl studying Mechanical Engineering and Edinburgh is the destination of a girl studying Spanish and English Literature.  We pride ourselves on providing an education which equips our pupils to pursue the widest range of subjects at university and this year's Upper VI has yet again proved the efficacy of the school's approach.
The press activity, the political whirlwind and extraordinary engagement of everyone in the world who has an opinion on education has escalated the emotion around these results like no other year I have ever known. What is for sure is that while we have not heard the last of the political ramifications, we are thrilled that our process of awarding Centre Assessed Grades has for the most part been upheld. This is because of our sustained track record of excellence which includes consistently splendid GCSE results with extremely high Value Added scores.
At Priory 6, our students believe;
In ambition
In community
In using their voice to seek answers …. to empower others
In making a difference
They are here for a reason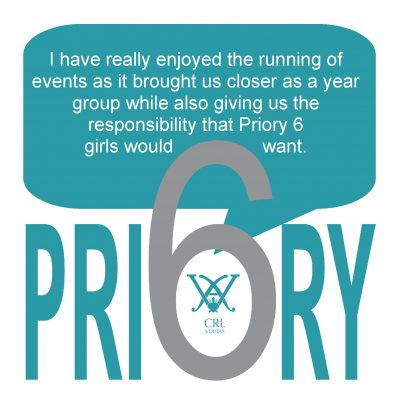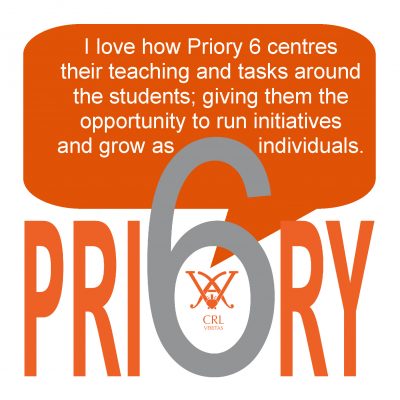 Relevant Articles
St Augustine's priory girls up in court!