Lower IV
Lower IV (Year 8) is an exciting year as it bridges the gap between starting Senior School and moving up towards GCSE choices.  It allows pupils to really get a feel for the subjects they enjoy as well as to test their appreciation for new subjects that are on offer.  Lower IV is the year where most pupils find the confidence to branch out to become independent learners.
For girls, this is a year of questioning, experimenting with subjects and learning styles but most importantly of challenging themselves in all areas of school life.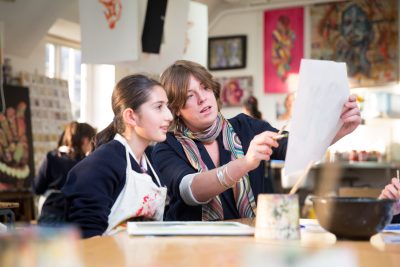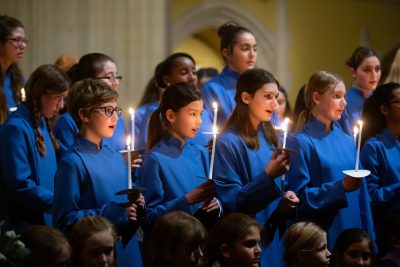 Assessments
Pupils are continuously assessed throughout the year by end of topic test or unit assessments.  To review the years work, during the Summer Term, the Lower IV pupils complete a formal set of assessments in all academic subjects.  These formal assessments take pupils off timetable and are completed under strict examination conditions.  These assessments help pupils prepare for what lies ahead as they move further up the school.
Enrichment
Lille French trip
At St Augustine's we continue our relationship with College Rouge Barres in Marcq en Baroeul, Lille, which our Lower IV girls will visit early in the Michaelmas Term.  This trip allows them to fully embrace French culture and start to develop their independence as they move further up the school.
Education experiences
The girls are exposed to many educational experiences to build their curiosity and engage with subjects outside the classroom.   These include:
Natural History Museum trip
Maths challenge
Geography trip
Spanish play
French play
The school drama production
Involvement in the school council
The Music and Speech Festival
Charities Week
Ten Ten production play

The importance of friends
To mark the end of their Summer assessments, the RE department organises and delivers an in-house retreat for the Lower IV girls. They spend a day off timetable, working together as a year group to reflect on the importance of friends.
"The retreat was fun and it was a good way to relax after the exams. It made me learn more about friendship and how are need to appreciate the people around us when they so something for us." Lower IV pupil
French pen pals
As the year draws to a close, the Lower IV pupils have a chance to reconnect with their French pen pals from Lille as well as their teachers.  They are able to meet with their pen pals, who will attend lessons with them, but beyond that, they have cultural and educational experience that is not easily forgotten.
Relevant Articles