Prep I
Prep I (Reception) provision is Outstanding (ISI Inspection Report).  Girls make exceptional progress because they benefit from excellent teaching delivered by the Head of Pre-Preps and Preps and from the most highly qualified level of teaching assistants. This is a stimulating, inspirational environment enabling the strongest possible start. Prep pupils benefit from a newly refurbished Prep and Junior Library and a Breakout room for smaller group sessions.
Our 2020 Whole School Open Morning will be a 'virtual' event this year due to the current restrictions on large gatherings.  The Open Morning will start at 10am on Saturday 26th September.  You will be able to join live Zoom meetings with Senior Staff.  In order to join the Virtual Open Morning, please register now to attend.
We hold 'School in Action' mornings for Nursery and Preps (Reception-Year 2) where parents are able to learn about our Outstanding (ISI rated) EYFS department.  There will be a School in Action Morning on Wednesday 14th October 2020.  Numbers will be limited due to restrictions on gatherings of of people so please register now to attend. Guided tours of the school and grounds are  conducted following the presentation and you will have the opportunity to speak to the Registrar and Admissions Team following the tours.
Please see our Prep I Booklet for information on getting started.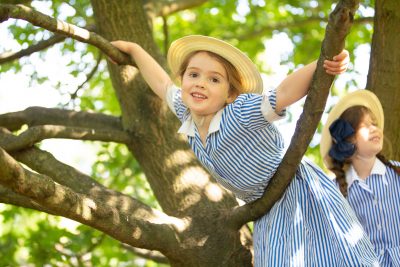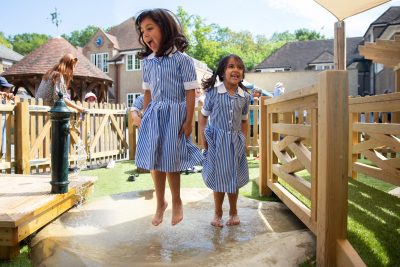 Prep I follow the EYFS Curriculum with its seven areas of Learning and Development – three prime areas – Personal, Social and Emotional Development, Communication and Language, Physical Development, and four specific areas – Literacy, Mathematics, Understanding the World, Expressive Arts and Design.
In Prep I there is a strong emphasis on developing core skills. It is during this year that children learn to read, to write and to become numerate. Daily Literacy, Phonics and Mathematics sessions focus on teaching the skills that children need to develop in order to think and communicate effectively in these areas.
In addition, specialist teachers take Prep I each week for PE, Music, Ballet and 'Little Languages' lessons so that they experience a rich and stimulating curriculum. Prep I join Nursery each week for Forest School sessions which take place outside in our extensive grounds so that children can gain a deeper understanding of our world in a natural learning environment.
Prep I girls benefit, across the curriculum, from working with older girls throughout the school.
School lunches are prepared and freshly cooked on the premises and offer a range of meals including a vegetarian option, salads, sandwiches, as well as desserts and fresh fruit.  Lunch is eaten in one of the school refectories under close supervision from staff.  In addition there is a Breakfast Club serving breakfast from 8 am and an Ofsted registered After-School Club offering extended care for children until 6 pm.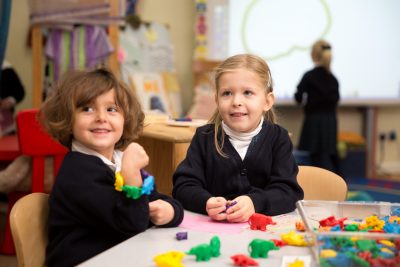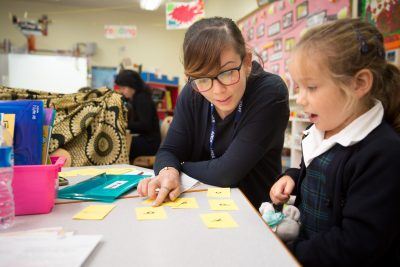 Staff
Miss E Keane (B.A. QTS)
Miss Keane is Head of Preps and Pre-Preps at St Augustine's Priory and is a Prep I Form Teacher. She is also Designated Teacher for Safeguarding in the Preps and EYFS SENCO. She joined St Augustine's Priory in September 2008. Her special interests include Music and developing children's creativity and critical thinking.  She values 'the daily opportunities for growing and learning with the children.'
Miss H Beaman (NCC Level 3 in Childcare & Early Learning & BA Honours in Jewellery & Accessories Design)
Miss Beaman is an Early Years Educator in Prep I. She also supervises the Breakfast Club each morning. She joined St Augustine's Priory in April 2019. Miss Beaman has a creative background and is passionate about making learning fun and accessible to all. She has been nominated for the Pearson Teaching Award previously, and her favourite thing about working at St Augustine's Priory is the sense of community and togetherness.
Miss J Corr (Cache Level 3 Diploma)
Miss Corr is an Early Years Educator in Prep I. She joined St Augustine's Priory in November 2014. 'I enjoy this challenging age as it involves promoting their independence and getting involved with their early learning skills. I like working with all different types of activities and areas of learning including messy play.'
Relevant Articles
Prep I benefits from outstanding teaching