Lincolnsfield Children's Centre.
History came alive for Year 6 on Wednesday 12th October when they visited the Lincolnsfield Children's Centre and took a trip back in time to World War II.  They experienced the life of an evacuee during the lifetime of their grandparents and great-grandparents, learning about ration cards, predecimal coinage, touring a 1940s house and responding to an air raid alert.
Dressing in the clothes of 80 years ago, Year 6 helped with washday activities, dug for victory, sheltered in an Anderson shelter and even learned how to fight a fire with a stirrup pump.  During World War II at St Augustine's Priory, pupils had lessons in the cellars when sheltering from the air raids.  This week, Year 6 had a taste of what life was like for those girls.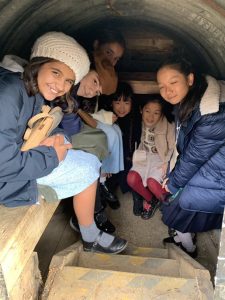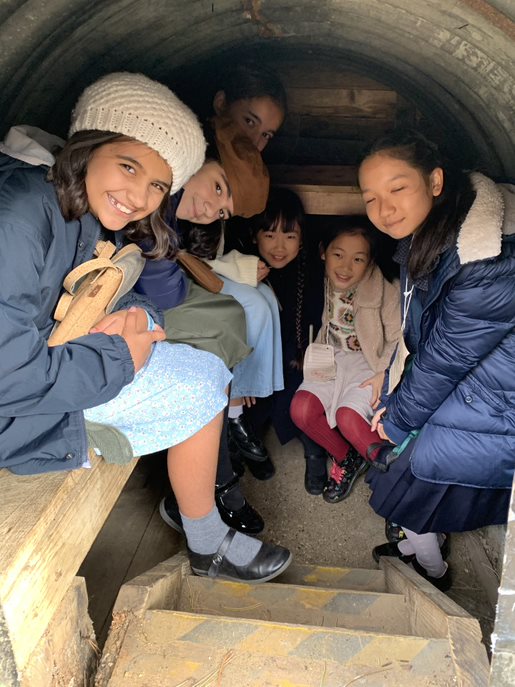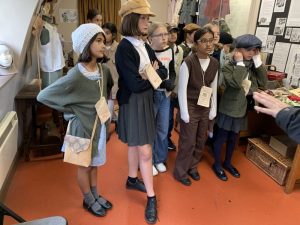 Categories:
Junior
Priory Post
Whole School