Prize-winners announced.
The Chiswick Young People's Poetry Competition takes place each year and is part of the Chiswick Book Festival.  This year's festival is dedicated to the memory of Her Majesty Queen Elizabeth II and in thanksgiving for her life.
On Friday 9th September the 2022 winners of the Young People's Poetry Competition were announced at the prize-giving held at the Church of St Michael All Angels in Chiswick.  The prizes were presented by David Wood, described by The times as 'the nation's children's dramatist'.
In the Year 7 category, we were delighted that St Augustine's Priory pupils were among the prize winners.  Sophie was joint first with 'Starry Night', a poem inspired by the Van Gogh painting, Shanay was joint second with her poem 'Fighting for Ukraine' and Aliyah was third with her poem entitled, 'Story of Cinderella'. These pupils are now in Year 8 and it was wonderful to see that their talent and hard work had borne such results.  Congratulations to all three pupils on their achievement.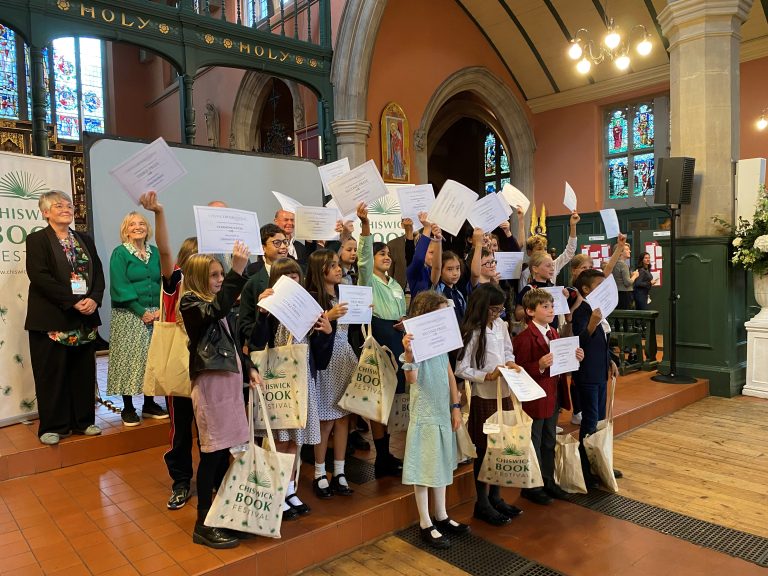 Categories:
Priory Post
Senior
Whole School