A Commemoration.
We marked the death of our late Queen, Elizabeth II, by holding liturgies at St Augustine's Priory.  At both, the first for the Seniors and the second for the Preps, the Chapel was packed with pupils and staff.  The Priory Sixth led the liturgies and they began with beautiful singing from our Chamber Choir with a rendition of 'Steal Away'.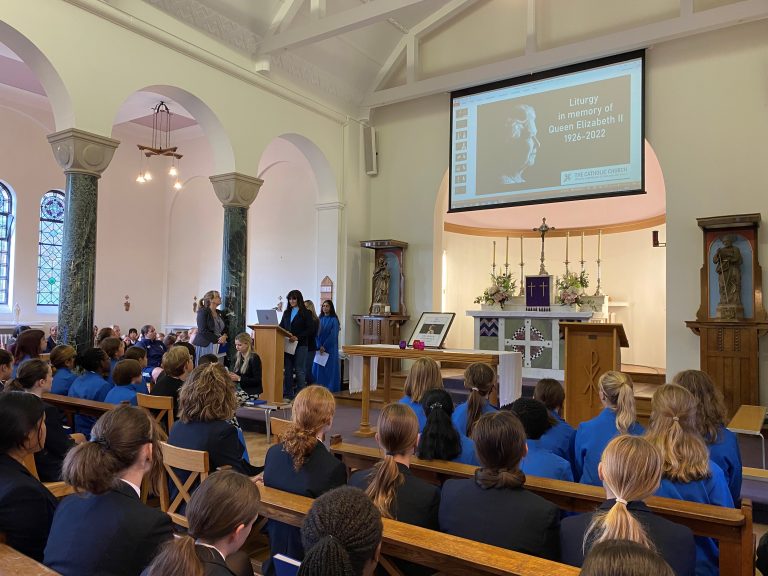 Members of the Sixth Form then read Psalm 121, 'A Song of Ascents', and this was followed by the moving Song of Simeon from the Gospel of Luke, so fitting in a service for someone of deep faith and faithfulness, who lived a life of service:
'At last, all-powerful Master,
You give leave to your servant
to go in peace, according to your promise.'
After this, the congregation joined in the hymn, Living Lord:
'Lord Jesus Christ,
I would come to You,
Live my life for You,
Son of God.
All Your commands I know are true,
Your many gifts will make me new,
Into my life Your power breaks through,
Living Lord'.
Prayers were then said for the repose of the soul of H.M. The Queen and for the Royal Family and, lastly, for the King.  The liturgies then ended with the National Anthem and everyone departed in silence.
Eternal rest, grant to her O Lord,
And let Perpetual light shine upon her.
May she rest in peace.
Amen.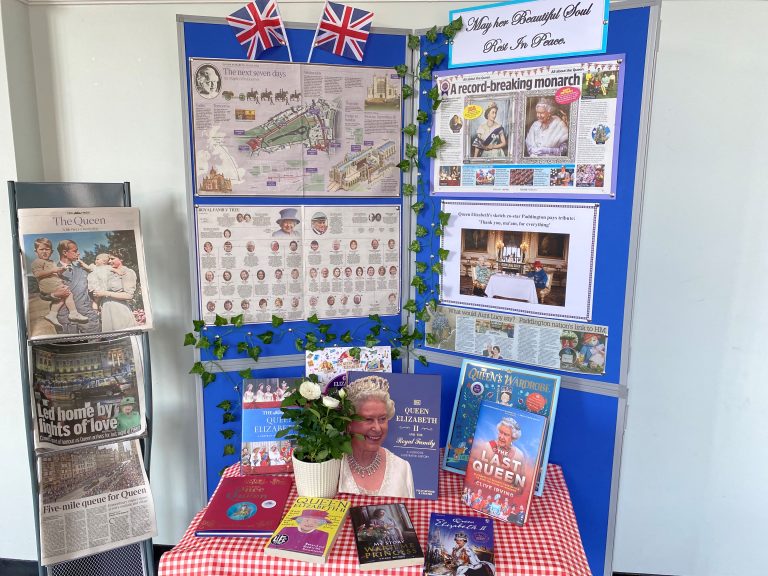 Categories:
Faith Life
Junior
Nursery
Prep
Priory Post
Senior
Sixth Form
Whole School