A day of reflection and activity.
Year 1 – Year 6 held their 'Be Spirited' retreat on Wednesday 14th September.  Beginning with writing prayers for Queen Elizabeth II, a time to reflect on her life and say thank you for her 70 years of service, the children then went on to spend the day focussing on nature and creation.  Pope Francis' encyclical Laudato Si' helps us all to realise our responsibilities towards our world and, using this as their basis, the children took part in a variety of activities to enable them to connect with the beauty of God's creation and understand the care they owe to it.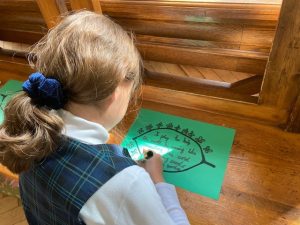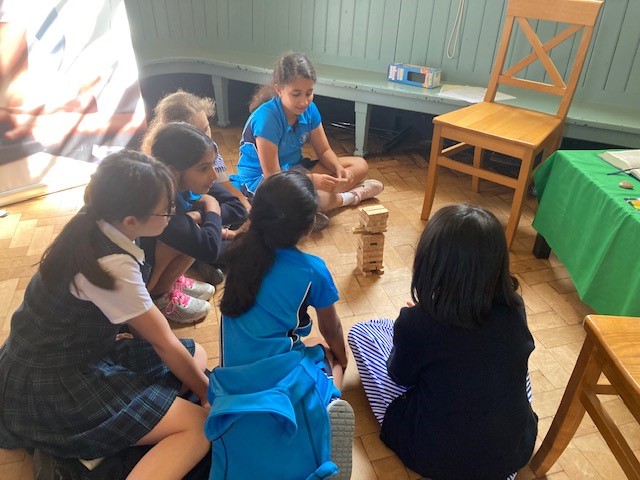 If children connect with nature and creation, they will experience a sense of awe and wonder, and realise the beauty and centrality of God's creation in their lives. Pope Francis' Laudato Si is a very powerful message, which helps us to realise what we need to do to take responsibility for our world and care for God's creation.
The day's activities were planned to help our children to achieve this, and build a deeper understanding and empathy for God's Creation.
In the Chapel, the children took part in a Laudato Si Collective Worship and also took time to reflect and say thank you for the 70 years of loyal and faithful service that Queen Elizabeth II gave to our country. They wrote a prayer for her, her family, King Charles III, and the people of the United Kingdom and left them by the Altar.  The children also wrote pledges for the earth, and said what they will try to do more.
Full use was made of the Prep Meadow where four stations were set up and 'We're Going On A Scripture Hunt' took place.  The children found each station, read the Scripture together and reflected on it. This was a wonderful day and the children enjoyed being so close to nature and being able to reflect on all the gifts we have.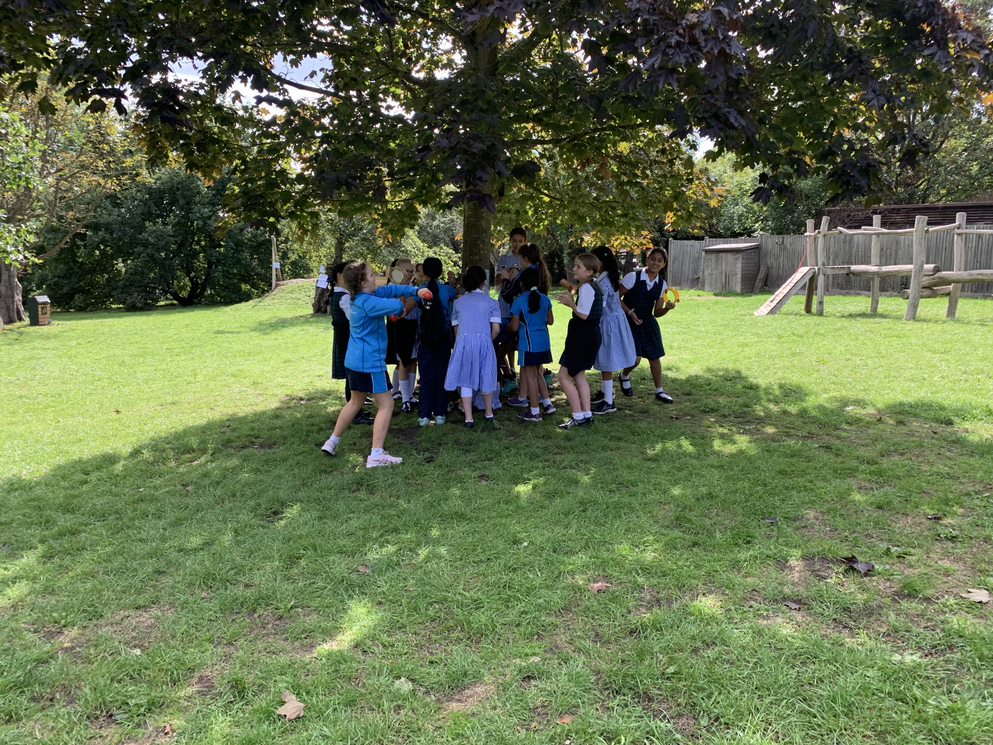 Categories:
Faith Life
Junior
Prep
Priory Post
Whole School