Mr A Tanvir.
We are delighted to welcome Mr A Tanvir, who has joined St Augustine's Priory this term as Psychology teacher to the Sixth Form. After achieving a B.A. in Education and Psychology at De Montfort University he spent time volunteering with the Prince's Trust, in prisons and with children in care. He is very interested in mental health and how it affects young people – the impact of society, the family and upbringing. Mr Tanvir has been teaching for eight years.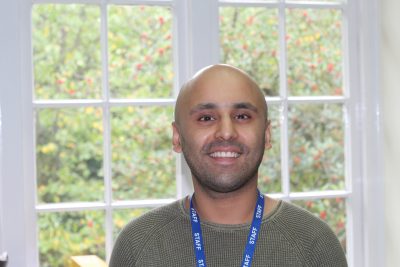 He is delighted to be working at St Augustine's Priory and says that he really appreciates the camaraderie between colleagues and the working relationship between students and staff. This is, he said, one of the nicest experiences he has had in his teaching career.
The holder of an M.A. in Education Mr Tanvir will be undertaking an M.Sc. in counselling or clinical psychology next year.
We hope that Mr Tanvir enjoys St Augustine's Priory – we are glad to have him as a teacher here!
Categories:
Priory Post
Sixth Form
Whole School