A wonderful festival.
Spring has definitely begun at St Augustine's Priory, a true marker being our annual Spring Concert. On Thursday 14th March the Chapel filled with Junior and Senior parents who were treated to a wide range of musical performances at the annual Spring Concert.
The concert opened with a moving performance of 'Glorious' by S. Mabey sung by the Junior Choir featuring enchanting solos from Alani, Ahilya and Celeste in Upper II.
The Musical Theatre Group, made up of eight Senior girls then lit up the stage as they sang and danced to 'Good Morning Baltimore' from the hit musical, 'Hairspray' and had the crowd roaring. The video of the girls performing to Hairspray was viewed on Twitter by the leading lady of the west end performance of Hairspray, Leanne Jones, who plays Tracey Turnblad, and who responded 'Aww brilliant! Well done girls. #spraythelove'.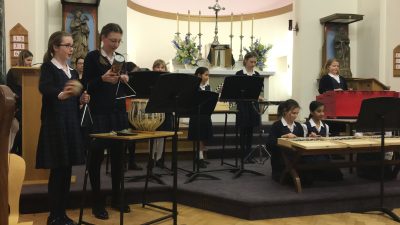 The Senior Choir sang 'Rule the World' by Take That, which opened with a captivating solo by Eleanor in Lower V. The Chamber Choir sang 'Schafe können sicher weiden', a German song which translates to 'Sheep may safely graze.'
The Senior Orchestra closed the show with a magnificent performance of 'Pirates of the Caribbean' by arr. T. Ricketts. One parent described it 'a fantastic finale to a lovely evening.'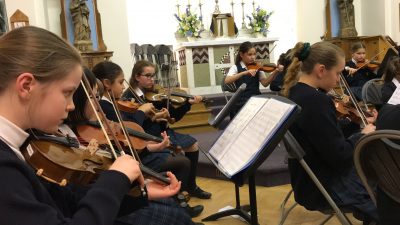 Thank you Dr Higgins and Miss Westley for your constant creativity and enthusiasm, which truly inspires all the girls and guarantees a brilliant evening of Music!
Categories:
Junior
Priory Post
Senior
Sixth Form
Whole School