Adventures in Surrey.
The beginning of the new school year is always a time of excitement and anticipation. More so when you are starting Form III, the first year of the Seniors. A highlight of the beginning of the Michaelmas Term for those in Form III, both for those coming up from the Juniors and those starting at St Augustine's Priory, is the residential visit to the High Ashurst Centre. The centre is situated on Box Hill, near Dorking, and is an ideal location for outdoor experiences and activities. Wonderful for our Form III pupils to stretch themselves, have adventures and make firm friends.
Here, Sofia Diaz of Form III Alpha, writes to us of her experiences at High Ashurst, in this, her first term at St Augustine's Priory.
'High Ashurst is a fun and adventurous camp that Form III had the amazing opportunity to visit on 25th and 26th September. As a year group we took part in many team building activities and bonded as a year group. Especially because I am a new girl at St Augustine's Priory this really allowed me to meet new people and make new friends.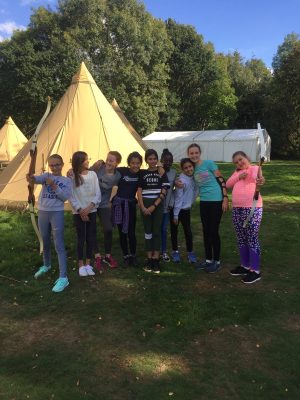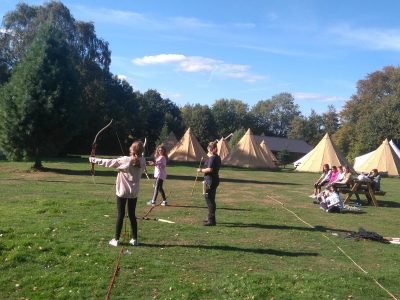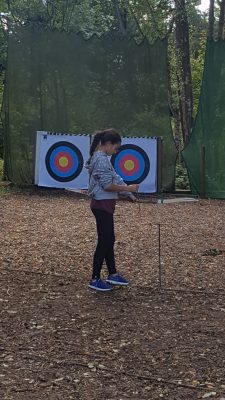 We took part in many activities which really tested our skills and bravery. On the first day we took part in a teamwork course. Each of the challenges encouraged our creative thoughts and ways to cooperate to thrive. After a busy day, Mrs Mackay prepared an amazing surprise for us! We had a bingo and quiz night, with some amazing prizes.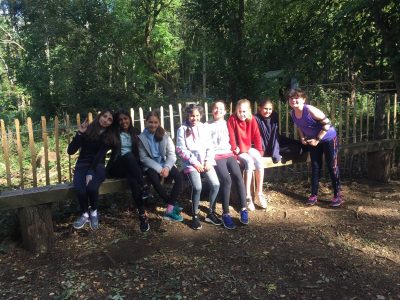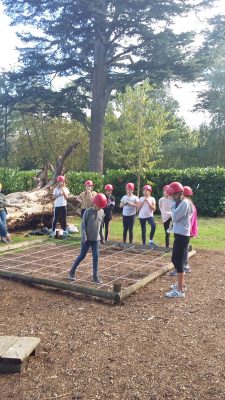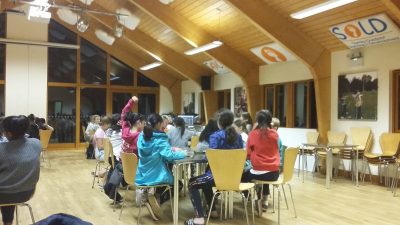 The next day we also took part in the high ropes challenge, and we had to choose between the trapeze or the toppling crates. Most people went for the more challenging of the two, the trapeze, where you had to jump from a height and grab on to a pole as you dangle in over your fellow team mates. After this we had the opportunity to take part in the toppling crates, which was where you climbed up some unstable, wobbling creates and jump off them. There was lots of fun and laughter. To finish our wonderful trip we all gathered around a campfire and learned how to make and light one. We searched in the wood for silver birch wood to start the fire and then had the opportunity to individually make our own mini camp fires (even though they didn't last for long!).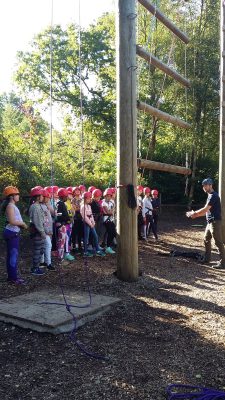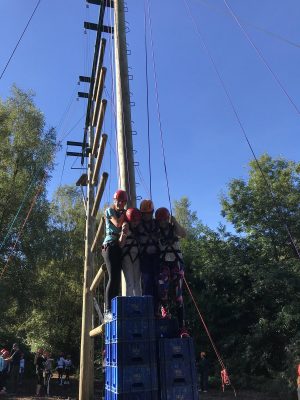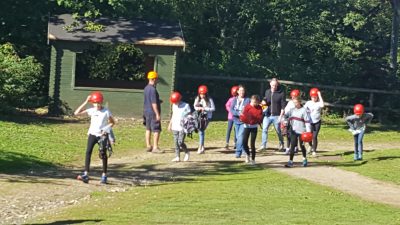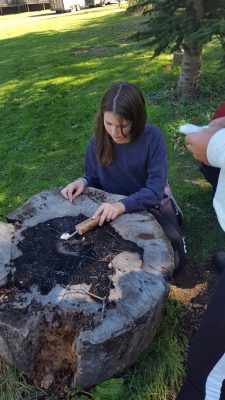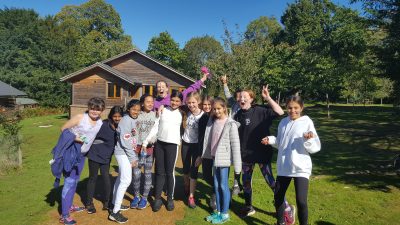 We all had an amazing trip. Some other member of Form III told me what they thought about this once in a life time trip:
Lana, Form III Alpha, said, 'It was really fun and it challenged our team work skills.' Rose, Form IIIA, commented, 'My favourite activity was the trapeze! It was AMAZING!' Ally, from Form III Alpha, added, 'The food was so delicious! It was unreal!'
My personal favourite was Mrs Mackay's bingo and quiz night. As well as Form III having a great time, the teachers also had a blast. Mrs Mackey said, 'It was wonderful to see the girls have fun and playing bingo!'
High Ashurst was an amazing experience and I know that I and the rest of Form III are looking forward to our next adventure.'
Thank you, Sofia, for this great account of Form III's adventures at High Ashurst!
Categories:
Priory Post
Senior
Whole School