Field visits throughout the term.
The Senior Geographers have taken part in field visits this summer term, designed to expand their understanding of the subject and enable them to gain experience in hands-on work in the field. These visits are essential in allowing the girls to explore Geography and understand its real-life applications outside the classroom learning environment.
Mr Chappory, Head of Geography, reports on two of the visits so far – Upper IV and Lower VI who undertook a Geography field trip to Stratford to study urban regeneration and Lower IV who travelled to Brighton and Rottingdean to explore coastal management.
'On Thursday 24th May all of Upper IV together with the Lower VI A Level Geographers visited Stratford in order to study the extent to which a variety of sites in the Stratford area have benefitted economically, socially and environmentally from the urban regeneration of the area arising from and owing to the 2012 Olympics.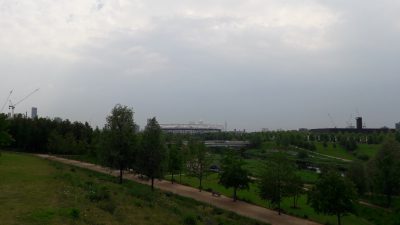 The students collected a large amount of data which proved beyond doubt that although there had been successful brownfield development at East Village and Queen Elizabeth Olympic Park and although there was evidence of gentrification in nearby Hackney Wick, Stratford New Town and the original inhabitants of the area had arguably not benefitted much from the urban regeneration sparked by the Olympics of 2012.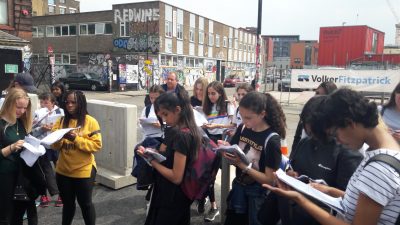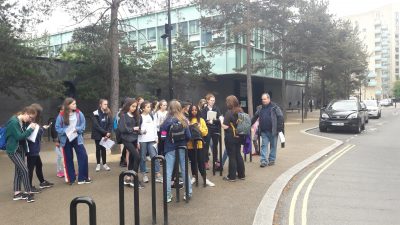 The second field trip involved all Lower IV visiting the stretch of coastline between Brighton and Rottingdean on 12th June, to examine the impacts of erosion and longshore drift on this coastline and the way in which the Brighton & Hove Shoreline Management Plan uses hard and soft engineering to manage the impacts of both erosion and longshore drift.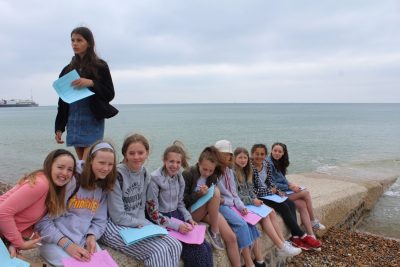 The students all returned understanding exactly what longshore drift is, how it can be managed by groynes, how wave-cut platforms provide us with evidence of cliff erosion and how groynes, sea walls and rock armour may be used to reduce coastal erosion.
There was also an opportunity for fish and chips on Brighton Pier, even if it was only a Tuesday!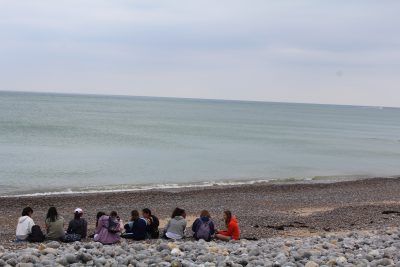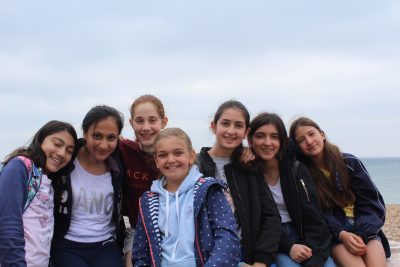 This Friday, 22nd June, the Geography Department is taking Upper II to study the River Chess in Amersham and on 1st July we are taking our Lower VI Geography A Level students for five days to collect data at Aberystwyth (Wales) to enable them to write-up their Independent Investigations which are worth 20% of the A Level. While they are there they will study how the Cambrian Coast is managed.'
Our field visits, whether geographical, dramatic, scientific or related to any of the other subjects taught here at St Augustine's Priory are an integral and essential part of the curriculum, offering girls a wide-ranging and in-depth view of their subjects.
Categories:
Priory Post
Senior
Sixth Form
Whole School