The Indian diaspora in British East Africa and the UK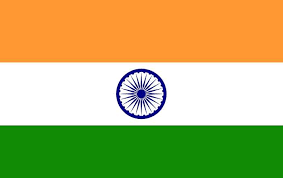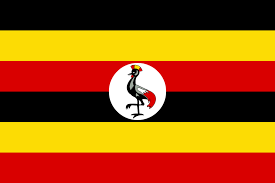 Following the article on Forensic Science, here is another presentation from the Stretch and Challenge programme. The Stretch and Challenge programme at St Augustine's Priory enables pupils to explore and extend their knowledge on a subject of their choice and present their findings to an audience of pupils and staff. A great way to extend their expertise in research and presentation skills in preparation for their EPQs and A Levels.
In this presentation, Shriya Sharma, Upper VA, examines 'The Indian diaspora in British East Africa and the UK'.
'My presentation is on The Indian diaspora and why people migrated from the Indian sub-continent to British East Africa and why did they then come to the UK?'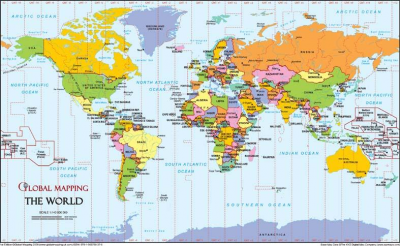 India is in the Eastern part of the world and is 4,966 km from East Africa. The journey from India to East Africa was made by many Asians in the 19th and 20th centuries. When many Asians left East Africa in the late 1960s and early 1970s they migrated to countries such as America. Some went back to India but many came to the UK.
Many Asians migrated from Gujarat and Punjab in East India to British East Africa, mainly to large cities such as Nairobi, Mombasa and Kisumu. By the mid 1970s many had re-settled in the UK and they became known as 'twice migrants'.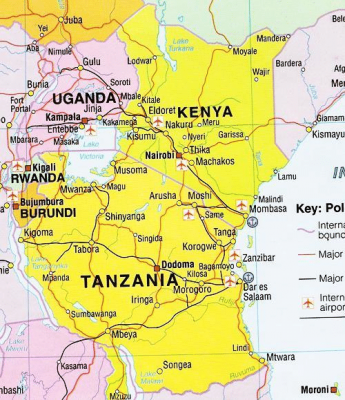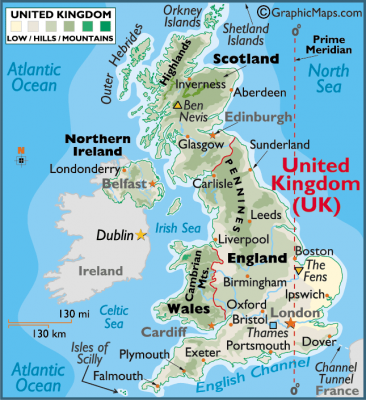 Why did many Indians leave India for British East Africa?
Kenya Uganda railway
The railway was built through British East Africa from 1896 to 1901 by Indian workers who migrated from India as it was a British colony that understood British power. Records show that 31,983 Indian workers went to Kenya over the five years of the railway's construction and 2,493 died during construction. Building the railway proved extremely difficult owing to the harsh conditions. Conditions between Mombasa and Nairobi were the worst owing to plague and wild animals (man-eating lions took several workers). Beginning in Mombasa and going on to Kisumu and ending in Kampala, Uganda, the railway was 660 miles long.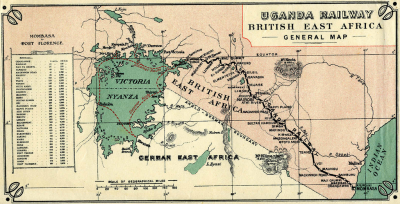 The British believed that India understood British power and the need for it and a main reason for building the railway was to promote British power in the region. The railway proved to be a success as it helped the British defeat Germany in East Africa in WW1. It not only improved the economic power of the countries but also helped trade relations for both Kenya and Uganda.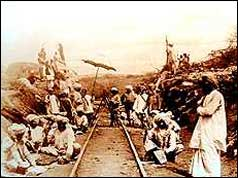 Partition of India
Many more people migrated from India in the 1950s to British East Africa after the partition of India in 1947 when India became independent and was no longer governed by the British. It was split into two separate countries, India and Pakistan.
There were already problems in India pre-World War Two owing to the Great Depression during which India suffered. The Depression brought mass unemployment which lead to effects on the GDP of the country as well as creating large amounts of tensions during the war with inflation and food shortages. Rationing was even introduced across India.
The partition of India was the turning point for many Indians who wanted to leave India to avoid conflict and any effects that would follow after the partition.
What did the Indians do in British East Africa?
After the Kenya Uganda railway was completed many of the 32,000 Indian workers left Kenya and Uganda to go back to India but over 7,000 stayed. Those who remained in British East Africa became very wealthy business people who owned all the large shops and businesses. They lived a comfortable life by transacting all major imports and exports and owning factories. Many also staffed the skilled posts and were doctors, accountants and clerks. Indians managed to have a large influence over the economy of Uganda in the seventy years since the British had brought them to British East Africa. The Asian elite earned £5,000 – £20,000 per annum and enjoyed the luxury of recreation with Africans as their servants. After the partition of India in 1947 many more Asians migrated to British East Africa in the 1950s.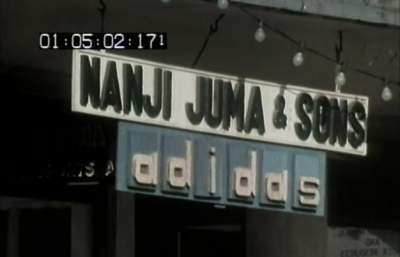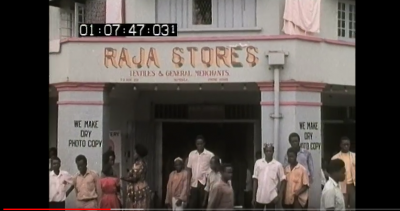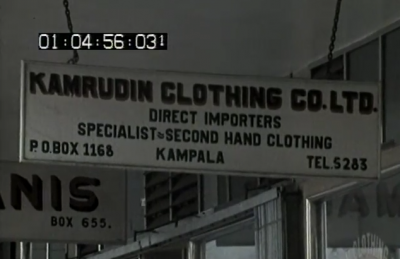 Why did many Indians leave British East Africa and where did they go?
On 9th October 1962 Uganda gained independence from Britain and later, on 12th December 1963, Kenya also gained independence from Britain after several years of fighting for freedom, which led to the expulsion of many Asians living in Kenya and Uganda.
Jomo Kenyatta had been imprisoned in 1957 for directing the Mau Mau who were fighting for Kenyan independence. After being released in 1962 he became Kenya's first prime minister and, once Kenya became independent in 1963, Kenya became a Republic and Kenyatta became its first president. Kenya later joined the Commonwealth.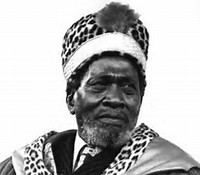 Many Indians were forced out of Kenya in 1968 by Jomo Kenyatta as he began the "Africanisation'' of Kenya. They were forced to choose whether to become Kenyan citizens or to risk losing their jobs and trades by remaining British citizens.
In 1971 Idi Amin overthrew the Ugandan government and declared himself president. Amin became a violent dictator, whose regime lasted eight years in which approximately 300,000 civilians were killed.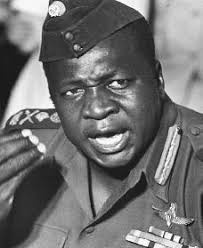 Amin followed the example of President Kenyatta in 1972 when he began the expulsion of Asians from Uganda. This led to the country's economic decline as many of the Asians controlled Uganda's economy by owning factories and conducting all the country's imports and exports.
Amin gave all Asians just ninety days to leave Uganda and made them 'enemies of Uganda'. If they chose to stay there would be severe consequences. Many Asians who lived in Kenya and Uganda lived in fear of these potential consequences if they did not leave the country.
Most of the Asians left Kenya and Uganda for the UK which led to a severe impact on the British government
What were the impacts on the UK and its government?
The mass migration of thousands of Kenyan Asians in 1968 caused a major crisis for the UK government and Prime Minister Harold Wilson. Many Asians declined Kenyan citizenship and migrated to the UK as they had British passports and were therefore entitled to free entry into the UK. They were arriving at over 1,000 per month by February to begin a new life here in the UK. The Home Secretary was James Callaghan and towards the end of February new legislation was passed which was aimed at limiting the flow of immigrants to the UK from East Africa owing to the large number of immigrants coming to the UK.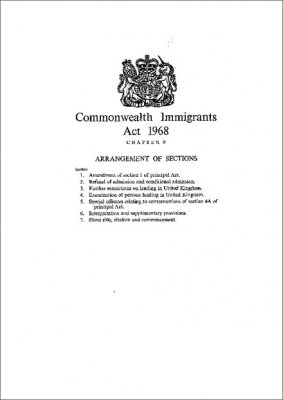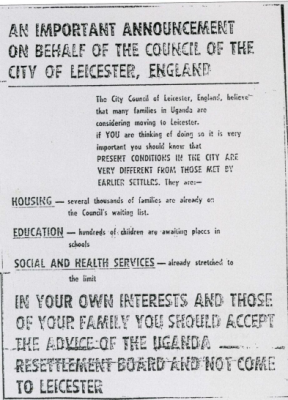 The 1968 Commonwealth Immigration Act introduced a requirement to demonstrate a "close connection" with the UK. Both Callaghan and Wilson received great criticism for the legislation as it went against a pledge that Britain had given.
It is ironic as it was the Labour government that introduced the legislation on immigration whereas many Conservatives were concerned about the impact the legislation would have on Britain's reputation and on society in the 1960s. However, today the Conservative Government are more concerned about immigration than Labour.
Babu Mehta
The example of Babu Mehta and his journey from Kenya to the UK shows how any African Asian wanting to come to the UK after the new legislation had great trouble. His wife travelled to the UK before the legislation in 1968 but when he tried to join her he was refused entry as he was travelling after the legislation was passed. Babu Mehta came to the UK and was then placed in prison as an illegal immigrant. Eventually, he was flown back to Kenya and camped outside the British High Commission office in Nairobi.
What did the Asian immigrants do in the UK?
The Asians who migrated from British East Africa were unable to bring their wealth with them but they brought their skills and determination, even though many of them had been prosperous business and property owners. (Much of their wealth was left in Kenya and Uganda owing to problems with the banks and government).
When they arrived in Britain they lived in poor, low quality housing and obtained low paid work. This was a huge contrast to the society they had been used to and they were now in the same position the Africans were in Kenya and Uganda. Many were unable to buy or rent houses in certain indigenous areas and there were adverts in local newspaper which restricted Asians from inquiring.
They soon realised that their status did not give them automatic opportunities in Britain anymore owing to the new legislation and they were forced to obtain work permits unless they could show proof of a connection to the UK.
Many had been highly successful business people and brought with them qualifications and capital that enabled them to succeed despite the constraints of racism and discrimination. Some invested in small newsagents, grocery shops and corner shops that became family-run businesses whereas others studied and worked in manufacturing and trade businesses on larger scales and went on to be successful.
So, why did people migrate from the Indian sub-continent to East Africa and why did they then come to the UK?
Asians left India for work and a better standard of living and quality of life, which they found in British East Africa. They were then forced to leave East Africa following Kenyan and Ugandan independence and the 'Africanisation' of East Africa. African Asians settled in the UK as well as other countries such as America, New Zealand, Australia and many never returned to Kenya or Uganda owing to the circumstances surrounding their departure.
Categories:
Senior
Whole School