Educational life in the Juniors
Mrs K Knowles, Deputy Head, Juniors, here tells us about the educational life of pupils in the Junior school at St Augustine's Priory:
'Every day, I feel blessed to be surrounded by happy children who move around the school with self-assurance and a sense of purpose for what they will learn next. Students with open minds engage in lessons and share their learning experiences as highlights of the day. The exceptional teaching at St Augustine's Priory challenges girls to actively participate, think for themselves, read around the subject and make meaningful connections; giving depth to their understanding. Our rigorous teaching and learning ethos empowers girls to become intellectually astute.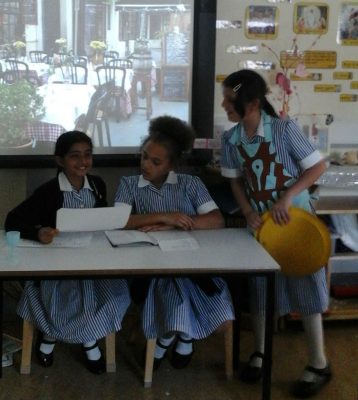 Recently, a politician completed a Spag (Spelling and Grammar) SATS paper, concluding that: "It's time we turned our education system into a springboard for life, rather than a diving board into stress and anxiety." Assessment in the Junior School is reasonable and realistic; it can be viewed simplistically as a measure of what children can do and not do; what they understand and don't understand. Assessment needs to be normalised as part of the process of learning – its most important function being to inform lesson planning. Teachers scrupulously analyse assessments to identify gaps of learning to facilitate progress and to develop ways to extend girls further. Thus, assessment should be promoted as an opportunity for students to showcase their skills and knowledge. And girls must never apologise for being successful.
With the new curriculum changes, most notably the removal of levels for SATS assessments, here at St Augustine's Priory we ensure that our types of testing are meaningful. The content is robust but fair. Having just experienced Assessment Week, I am now working with staff in the Junior School to scrutinise the current practice to enhance it going forward. Post-assessment analysis is an exciting time in which to review our procedures and re-focus our goals. We, as educators, learn and improve alongside the girls.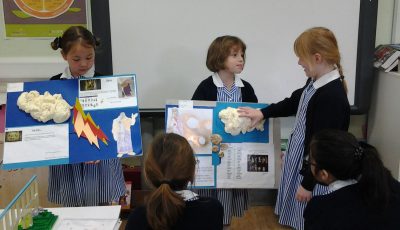 It is vital that our expectations and academic standards are always pitched high to motivate and instil a drive to achieve; indeed, we celebrate girls with pride, who exceed previous benchmarks. As girls move through the year groups and educational phases, the tracked assessment data is discussed and provision is established for all children with learning needs and for those who are proving to be able, gifted and talented in particular areas of the curriculum. Most recently, and with the help of staff, I formed a Reading Group that meets weekly to expose students with particular aptitude in English, from Lower I to Upper II, to different genres and authors, assisting them to expand their vocabulary and raise the quality of their writing. It is a sublime exchange of ideas, cultivating individual thinking and collaboration.
It is imperative to note that any child who appears to be 'coasting' is also earmarked because at St Augustine's Priory we insist that our girls become responsible for their own learning and reach their potential. All children deserve to advance from whatever their current best is. Thus, from Pre-Preps and Preps to Juniors to Seniors, your daughter's academic growth is closely monitored and strategic decisions made accordingly. At times, girls will feel uncomfortable because we demand a lot from their brains, work ethic and stamina, but this will lead to greater intellectual engagement, enrichment and confidence.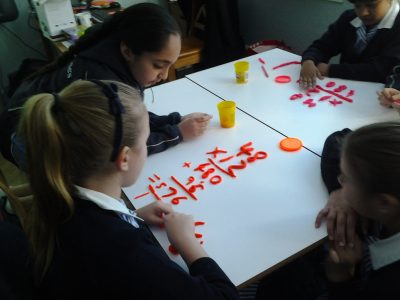 As parents, you need to allow your daughter to take an increasingly lead role in her learning as she gets older but also as she develops life skills. Every girl is unique and their development is not necessarily age-related. Homework can be supervised, especially in Lower I and Upper I but from Lower II onwards, if your daughter is still relying on input from you, please encourage her to take ownership and link in with the teacher if she doesn't understand, and let her confront the consequences of not having completed homework by a given deadline, or not completing it with the due effort it warrants. Homework is assigned to consolidate and stretch learning – it is relevant and worthwhile – and we expect parents to connect with what their daughter is learning but if homework is completed by parents or tutors its value is diminished.
Although tutors find a place in many households, supporting and filling gaps to help children catch up (despite parents shaking their heads and concealing the use of tutors), we do not endorse them. Preferably, transparent communication about your daughter's academic performance will occur and a plan of action will be implemented. In my experience of preparing students for examinations, work with tutors can create a false sense of reality for the child, and discrepancies between what is achieved at school and at home leads to significant disappointment. School is where your child is enrolled and thus it is 'she' who must do the work.
Learning at school can be reinforced at home through play: do we as adults read in front of children? Do we play games with them that don't involve electronic devices? Shared creative and imaginative play can stimulate and strengthen learning. This type of intellectual engagement is rewarding for children and parents. Reading, watching and listening to informative television and radio programmes, conversing, debating, writing, drawing and socialising deepens and broadens intellect and, in addition, it brings members of families together. You can do so much, in partnership with us, to encourage the longevity of learning.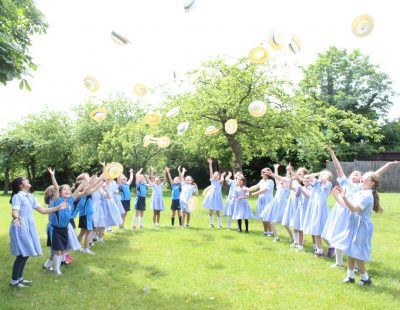 The ingenious lessons designed by teachers at St Augustine's Priory capture and feed your child's curiosity but this high level of academic input must be complemented by what she learns outside of school, enabling your daughter to grow intellectually. We want our girls' classroom learning to be supplemented by the world in which they live and for them to be able to apply themselves in diverse contexts – this in itself is a fundamental design of assessments. Girls must develop the acumen to answer a variety of questions created to ascertain their knowledge and understanding. To do this independently, children must be made accountable for their own learning from a relatively young age. A mature work ethic is vital.
With this in mind, less hand-holding will be provided at school to facilitate girls becoming responsible for themselves, their performance and their progress. This will then help them manage an increasing workload and incrementally more demanding assessments without anxiety. This challenge may seem counterintuitive but it will equip your daughters with tools to cope with eventualities like examinations. We want to find ways to help them realise that if they are present and connected – if they partake in lessons, if they ask questions, if they tell the teacher that they didn't understand the first, second or third time, if they pro-actively practise a skill or revise a topic for consolidation, they will then, having fully understood, be able to answer any type of question. Thus, confidence and competency in ability will be demonstrated, manifested in girls who are happy and feel a sense of accomplishment.
We want girls to self-sufficiently swim freely in the deep end rather than swim through hoops, weighed down, in the shallow end!'
Categories:
Junior
Whole School