Thrills, skills and Lower VI
Lower VI Leadership Course
Lower VI marked the end of the Summer Term 2015 with the annual Lower VI Leadership Course. This takes place in Dursley, Gloucestershire under the auspices of 'Thrills and Skills for Life', a company specialising in leadership training. Building on the strong team which is our Lower VI, the course seeks to hone and develop leadership skills and provides a golden opportunity for our Lower VI students to work together before they undertake the challenges of their leadership roles in Upper VI.
The Lower VI took part in various team bonding and initiative exercises such as fire making from scratch, a Jackstay exercise across a lake, a Command and Control exercise – which explores the need for prioritising, stretcher making, cooking wild food, setting traps and a camouflage exercise.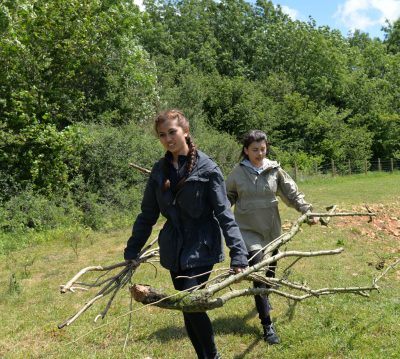 Ms Gandi and Mr Murphy, our two Sixth Form Directors, appear to have been the guinea pigs for several of these exercises. Ms Gandi has reported that when Lower VI constructed traps in the forest Mr Murphy and Ms Gandi were instructed to walk through it and fell into the traps, one after another.
When stretchers were made by the Lower VI, Mr Murphy and Ms Gandi were the injured patients carried off on them and in the camouflage exercise Mr Murphy and Ms Gandi sat in a field and attempted to detect the Lower VI who crept up on them in full camouflage kit.
But everything was made up to both Sixth Form Directors by the Lower VI who invited them to dinner. In the format of a television cookery show Ms Gandi and Mr Murphy were the 'guests' of Lower VI and presenters Darcy and Rhiannon and were given some delicious nettle soup and worm omelettes which had been made by the students.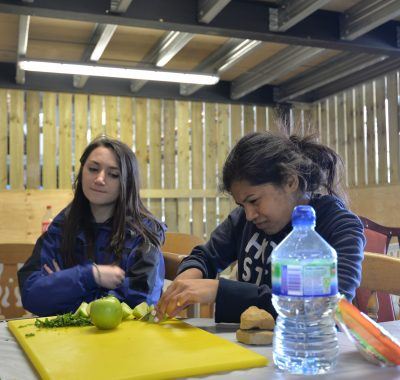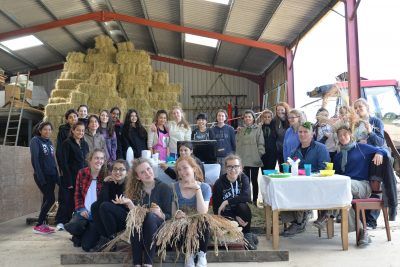 Ms Gandi seems to have recovered and is looking forward to the Michaelmas Term when the new Upper VI will be able to build on the experiences and skills learnt in the course during their Upper VI year as leaders of the school.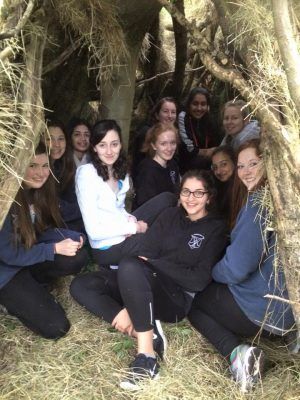 Nothing has been heard from Mr Murphy.
Photographs courtesy of Thrills and Skills for Life and Kiranjeet Sandhu.
Categories:
Senior