Write on Kew
Upper IV Parent organising literary festival
Following on from all the recent wonderful creative writing success of our pupils, we have learnt that Upper IV parent Ms Burgess is organising a major new literary festival for London, 'Write on Kew', to be held at the Royal Botanic Gardens at Kew.

The festival will be held between 24th and 28th September 2015 comprising more than 80 events, held over five days. It will cover literature of all genres: fiction and poetry, non-fiction, children's books and of course, world-class science and nature writing.
Ms Burgess tells us about this initiative:
'Nobel Prize winner (Physiology and Medicine) Sir Paul Nurse, Booker prize winning novelist Margaret Atwood, children's author Michael Morpurgo, the newly appointed Oxford Professor of Poetry, Simon Armitage, nature writer Richard Mabey, travel writer and humourist Bill Bryson and Sandi Toksvig are among those who have already agreed to take part.
Events will be held in six venues in the Gardens and will include a marquee that will seat 550 people. Our aim for 'Write on Kew' is that it should become the principal event of its kind in London, rated amongst the best of literary festivals, with the unique, inspirational setting helping authors and audiences immerse themselves in the magic of books and share their passions. The festival will be funded by ticket sales and sponsorship and all profits will go to help fund Kew's scientific and plant conservation research.

Seventy of the events are now on the Kew website at www.kew.org and we are delighted that so many well-known and respected authors have agreed to take part. Here are just a few of the events that we think might be of interest to St Augustine's Priory staff and students.
Chemist Dr Kathryn Harkup reveals the chemical properties of the poisons favoured by the great crime writer Agatha Christie.
GP Gavin Francis takes a fascinating look at what it means to be human: offering insights on everything from the ribbed surface of the brain to the secret workings of the heart; from the pulse of life at the wrist to the unique engineering of the foot.
Physicists (and geographers!) can hear from scientist and author David Whitehouse, as he journeys deep into uncharted territory to reveal what really lies beneath the earth's crust with the help of new seismology techniques.
Finally, in his fascinating talk, Mark Miodownik, Professor of Materials and Society at UCL, scientist-in-residence on Dara O'Briain's Science Club (BBC2) and author of Stuff Matters, will show, with the aid of practical demonstrations, that because of our greater understanding of matter we are heading fast towards a new material age where the boundaries between living and non-living stuff are blurred. Bionic people with synthetic organs, bones and even brains will soon be the norm and just as we are becoming more synthetic, so our man-made environment is changing to become more lifelike.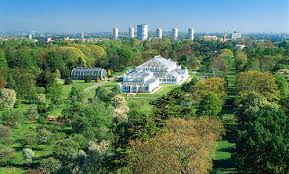 For students of English Literature there are a number of Booker Prize winning authors: AS Byatt, Pat Barker, Margaret Atwood and Howard Jacobson. Howard Jacobson will be talking to BBC Creative Director Alan Yentob about his new novel Shylock is My Name, a contemporary interpretation of Shakespeare's controversial play The Merchant of Venice. They can also enjoy the much loved work of Wendy Cope and hear Blake Morrison read from his first full-length collection of poetry for nearly 30 years.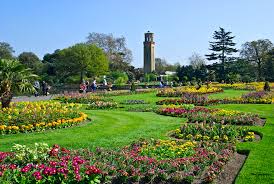 For historians: journalist, author, editor and historian Max Hastings talks about his new book on WWII; Alison Weir breathes new life into Tudor England and Anita Anand throws the spotlight on one of Britain's unknown giants of women's suffrage.
Finally, Matthew Syed, author of Black Box Thinking: The Surprising Truth About Success, reveals why failure is the best way to learn.'
Thank you to Ms Burgess for sharing details of 'Write on Kew' with us. She and her colleagues are putting together not just a festival of literature, but a mouth-watering feast!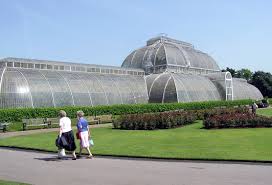 Categories:
Senior