Circus PaZaz comes to St Augustine's Priory
Circus PaZaz set up its Big Top in the grounds of St Augustine's Priory last Friday to enthral and delight us all.
On Friday 12th June the Nursery, Preps and Juniors spent the morning learning circus skills, among them plate spinning, juggling, stilt walking and the high wire – great for budding circus performers but also very useful for balancing and motor skills.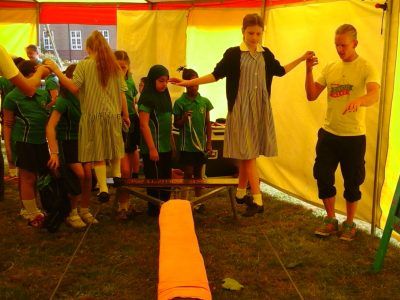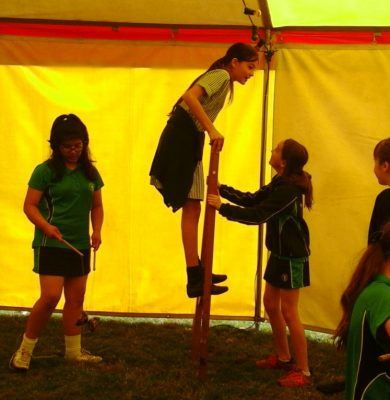 Saturday 13th June saw the St Augustine's Priory grounds fill with pupils and their families, staff and members of the local community as everyone came to enjoy the circus and the other entertainments on offer.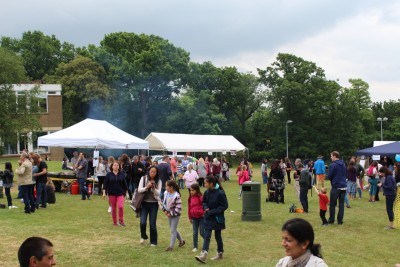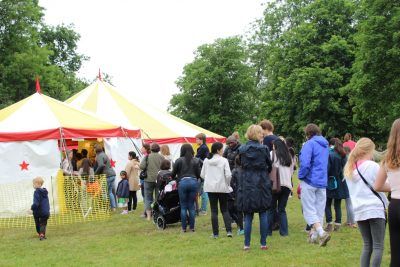 Circus PaZaz performed for pupils, parents, and members of the public and proved to be very popular. Originally planning to do two shows, due to popular demand Circus PaZaz put on a third show for our enjoyment. The circus was full of excitement and thrills, with Zaz the clown, Tillie Twist with her hula hoops, a strongman who performed wonderful feats of strength as Tillie was balanced upside down and right way up above his head and Aerial Anna who performed acrobatics in a large hoop high above our heads. This was great family entertainment and the shows were performed to enthusiastic audiences.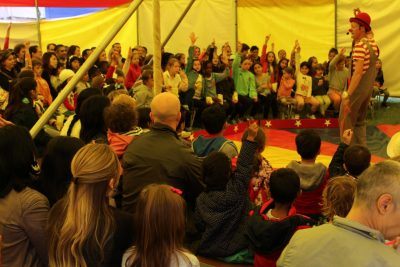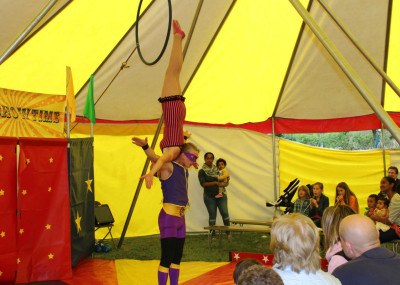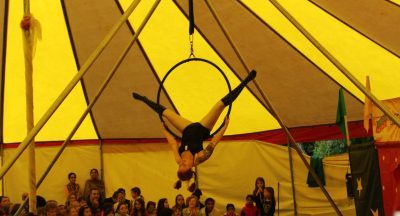 In addition to the circus, the school's Parents' Committee had also organised all the fun of the fair – face-painting, a bottle tombola, bouncy castle, barbecue, music, balloons, an obstacle course, velcro golf and even sumo wrestling. There was also a smoothie stall with crushed berry and oreo smoothies for sale which had been made by the girls. These proved so in demand that production of extra stocks took place throughout the afternoon.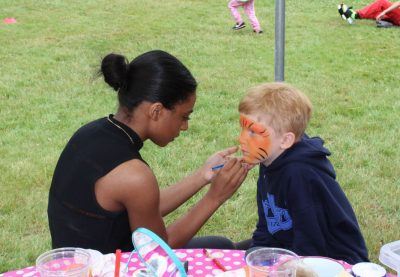 One audience member had this to say, 'What a fantastic summer afternoon. There was a great buzz throughout it all'.
This was a wonderful family afternoon with something for everyone. Our thanks go to all those who contributed to the success of the day, especially the St Augustine's Priory Parents' Committee who organised everything and worked so hard to bring it to fruition.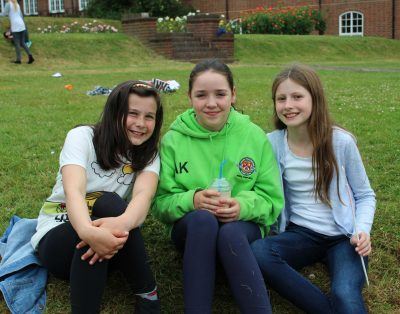 Categories:
News Flash
Whole School