The Color Run
St Augustine's Priory runs for the NSPCC
'The Color Run' took place on Sunday 7th June. Not only were Augustinians taking part in the Race for Life in Richmond on that day, but several Sixth Formers were running in 'The Color Run' to raise funds for the NSPCC.
Our Publications Prefect, Lucy Ruszkiewicz-Bagot reports on 'The Color Run':
'On Sunday 7th June, five Sixth Formers took part in 'The Color Run' in Wembley to raise money for the NSPCC. Named "the happiest 5k on the planet," 'The Color Run' is arguably the most unique charity run in the UK. There are colour stations at each kilometre where the runners are covered in paint of different colours. This, along with having no official winners or finishing times means the run is much more about just having fun and raising money for charity with each participant paying £30.00 to take part in the race.
The Color Run's website states that there are only two rules: runners must wear white at the starting line and finish the race plastered in colour!
With thousands of runners taking part, the event raised a huge sum of money for charity. Well done to Jessica Davis, Lida Ghanadian, Jenna Masih, Aoife Moss and Jasleen Deu for taking part!'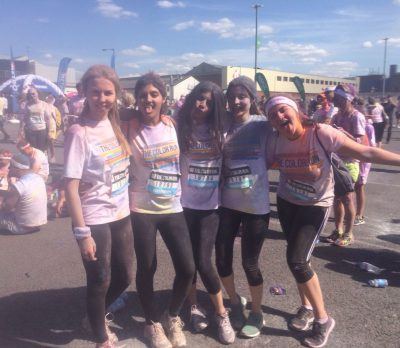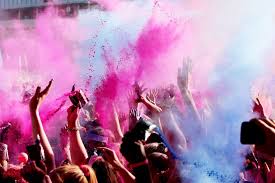 Categories:
Senior