Marvellous Maths!
Success in 2015 Intermediate Maths Challenge
Our pupils have achieved superb results in this year's Intermediate Maths Challenge. Mrs Bennet fills us in on the details:
'The Intermediate Challenge is an annual event, organised by the UK Mathematics Trust (UKMT), aimed at pupils in Years 9, 10 and 11 (Upper IV, Lower V, Upper V). The challenge involves answering 25 multiple choice questions in one hour and is taken in school under normal examination conditions, with this year's competition taking place on 5th February.
Some of our Lower V medallists
Sixty-five of our most fearless maths students from the three year groups joined approximately 200,000 pupils from 4,000 other schools and colleges across Britain to test their problem-solving abilities. The scoring process means that pupils are penalized for incorrect answers, so it is no use guessing and hoping that this will result in a prize! Harder questions are worth more marks, but therefore lose even more marks if incorrectly answered.
About 40% of the entrants are awarded certificates, with the ratio of Gold:Silver:Bronze being 1:2:3. In other words about 1 in every 15 pupils will get a Gold certificate, and the threshold this year for that was a score of 64 or higher. The question "How many marks is it out of?" is complicated, because of the negative marking. Answering all 25 questions correctly would score 135. That would be a monumental task in the hour allowed for the paper. A score of 64 would require at least 13 of the "easier" 5-mark questions to be answered correctly.
The top 5,500 pupils across the three year groups qualify for the follow-on European rounds, called the Grey and Pink Kangaroos (for reasons that I am not quite sure of!). The thresholds for these competitions are 61 (for Year 9) and 68 (for Years 10 and 11).
The top 500 pupils in each year group are invited to take part in the Intermediate Olympiad, with the thresholds being between 81 and 95, depending on the year group.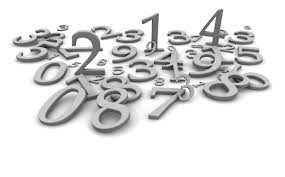 The UKMT acknowledged that this year's competition was "a particularly challenging paper" so imagine our delight when the following results arrived by email during the half term holiday!
Top in school with an absolutely massive score of 113 is Mayuko Yoshie (Lower VA). This far exceeds the Olympiad threshold and puts Mayuko, according to the UKMT, in the top 0.1% of entrants this year.
The Olympiad will take place on 19th March, and Mayuko can look forward to tackling 6 really difficult questions during the 2 hour paper. This is even more spectacular when you realize that Mayuko only arrived in this country last year – we were quick to spot her potential!
We also have three qualifiers for the European Kangaroos – a record number for any challenge. Anna Szyszko (Upper V Alpha)and Kaho Oishi (Lower VA) both qualify for the Pink Kangaroo (Years 10/11), and Francesca Tyrer (Upper IVA) qualifies for the Grey Kangaroo (Year 9). As the saying goes, you wait for one bus and then three turn up all at once! Stunning results all round!
The results in full:
Three Gold certificates go to Anna Szyszko (Upper V Alpha), Mayuko Yoshie (Lower VA) and Kaho Oishi (Lower VA)
Six Silver certificates go to Helena Merron (Upper V Alpha), Shieru Watabe (Lower VA), Manisha Thukral (Lower V Alpha), Michelle Munyi (Lower VA), Ayla Dumenci (Lower VA) and Francesca Tyrer (Upper IVA)
Fourteen Bronze certificates go to Samara Roach-Keiler (Upper V Alpha), Rebecca Ball (Upper VA), Lonika Manektalla (Upper VA), Aliyah Ahmad (Upper V Alpha), Amy-Elizabeth Roye (Upper V Alpha), Emma Loffhagen (Upper VA), Daniela Povinelli (Upper VA), Priyanka Balakrishnan (Lower V Alpha), Olivia Upcraft (Lower V Alpha), Aisha Toussaint (Lower V Alpha), Katrina Richardson (Upper IVA), Agata Krynska (Upper IVA), Josephine Hoesel (Upper IV Alpha) and Rayna Thukral (Upper IV Alpha).
What a spectacular haul! One third of our entrants have gained a certificate in this nationally recognized event. Three of them are in the top 3% of entrants and one of them is in the top 0.1%.'
On being told of her result Michelle Munyi commented, 'I'm very pleased' and Aisha Toussaint said 'I'm very happy'. Kaho Oishi said, 'I didn't expect it, I'm very pleased'.
We wish all our girls the very best for the follow-on rounds taking place on 19th March and hope to have more exciting news to report in due course.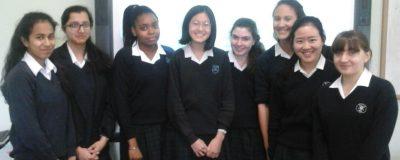 Congratulations to all our medallists
Categories:
Senior