Not uniform at all!
Limitless Linguistics (Part 2)
As we eagerly await the Lower II Modern Languages Day with Year 5 of St Gregory's Catholic Primary School on Tuesday 17th March we see what Lower II can look forward to next year in modern language lessons at St Augustine's Priory!
Upper II has been following a French and St Augustine's Priory tradition and designed, produced and presented their own Designer Collections – of school uniforms! Some pupils produced uniforms in miniature, some in life-size, some were drawn and some were modelled by dolls or soft toys!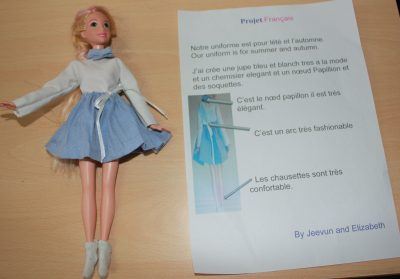 For the third year, under the guidance of Mme Assemat, Upper II has undertaken this challenge, an excellent way for the girls to enhance their language skills, extend their artistic and design capabilities and experiment with different presentational techniques.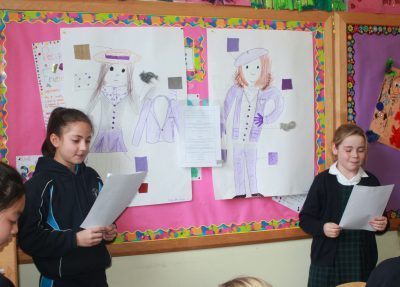 On Tuesday 3rd March, after the designs had been produced, the collections were presented (in French) to an expert panel of judges. This year the judges were Mr Alejandro (Head of Modern Languages), Mrs Tippen (Deputy Head, Juniors) and Mme Assemat (Modern Languages Junior Coordinator).
Mme Assemat commended Upper II for all their hard work: 'Well done, to all the girls! Not only were we impressed by the quality and creativity of the school uniforms designed this year, but also by the quality of the presentations of the uniforms in French. The content and pronunciation were simply amazing and we could feel that a particular effort had been made in this area. Now it is going to be a fascinating challenge for the current Lower II in terms of creativity and quality of presentation to find new ideas in 2016! We are certainly looking forward to it! A l'année prochaine!'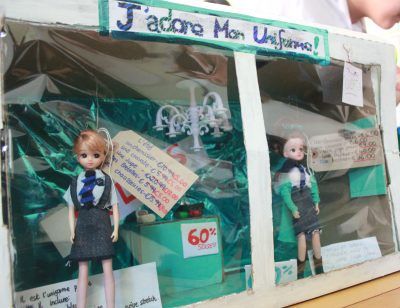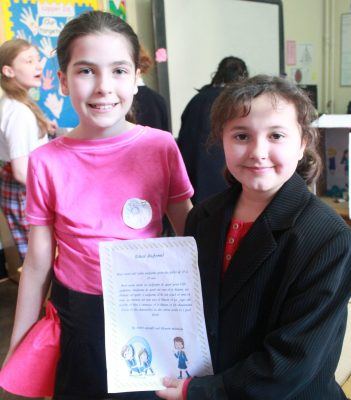 Natsuki Takeushi, Upper IIA, comments, 'On 3rd March we had the finals of an exciting competition called the Uniform Project. Before break we had to place and display our projects for the teachers. Some people did their projects on their own and some people worked in pairs. When the break was over, we came back. The results varied a lot: some projects were drawn, some put uniforms on dolls and some produced uniforms in the actual sizes for people to wear. The groups who made their uniforms in life size, wore them! After examining all the entries the judges announced the top five groups who were to give presentations. Vita and I did a Powerpoint presentation and showed our work and other groups gave their presentations through drawings, making a film or wearing their uniforms. (We all worked very hard!). Thank you to all the teachers who participated. We had great fun!'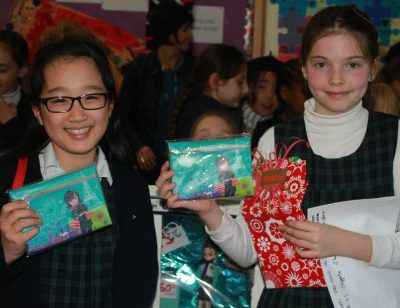 Sara Cartier, Upper IIA, says 'We made projects around our made-up uniforms. We thoroughly enjoyed working on them and planning them to perfection! Some people made models and some made real uniforms – they must have spent hours and hours making them.'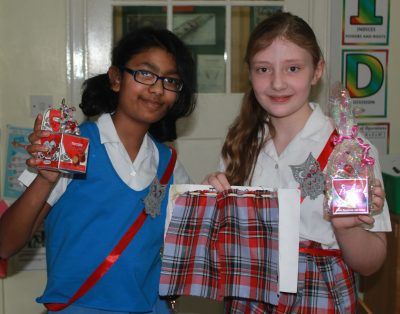 Sui Shimokawa of Upper II Alpha had this to say, 'Everybody's project was very interesting, there were shops filled with uniforms, schools with uniforms and my group made a trailer. It was fun to look around and see what people had done for their school uniform project'.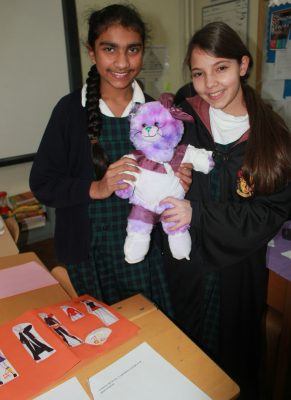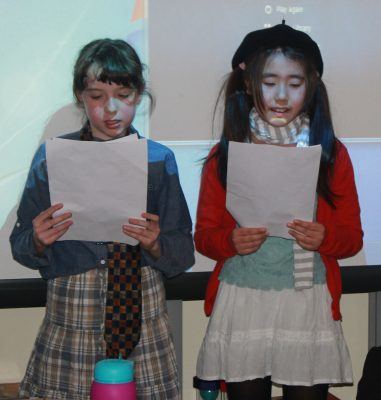 The results of the project were as follows:
1st place was awarded to Vita Morris and Natsuki Takeushi of Upper IIA,
2nd place went to Meritxell Brennan and Sui Shimokawa of Upper II Alpha,
Joint 3rd place was awarded to Grace McPartlin and Lucy Phillips of Upper II Alpha, and Tanita Jose and Olivia Barnard of Upper IIA and
4th place went to Sennen Powell and Emily Gharabegi of Upper IIA.
Congratulations to all the entrants for their hard work and inspiring ideas!
The pictures show several examples of the imaginative designs on offer and some of the talented designers.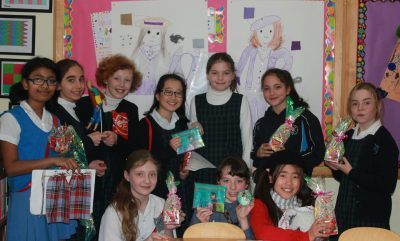 Categories:
Junior